Commercial audio speakers buying guide
Get help deciding which kind of speaker will work best for your business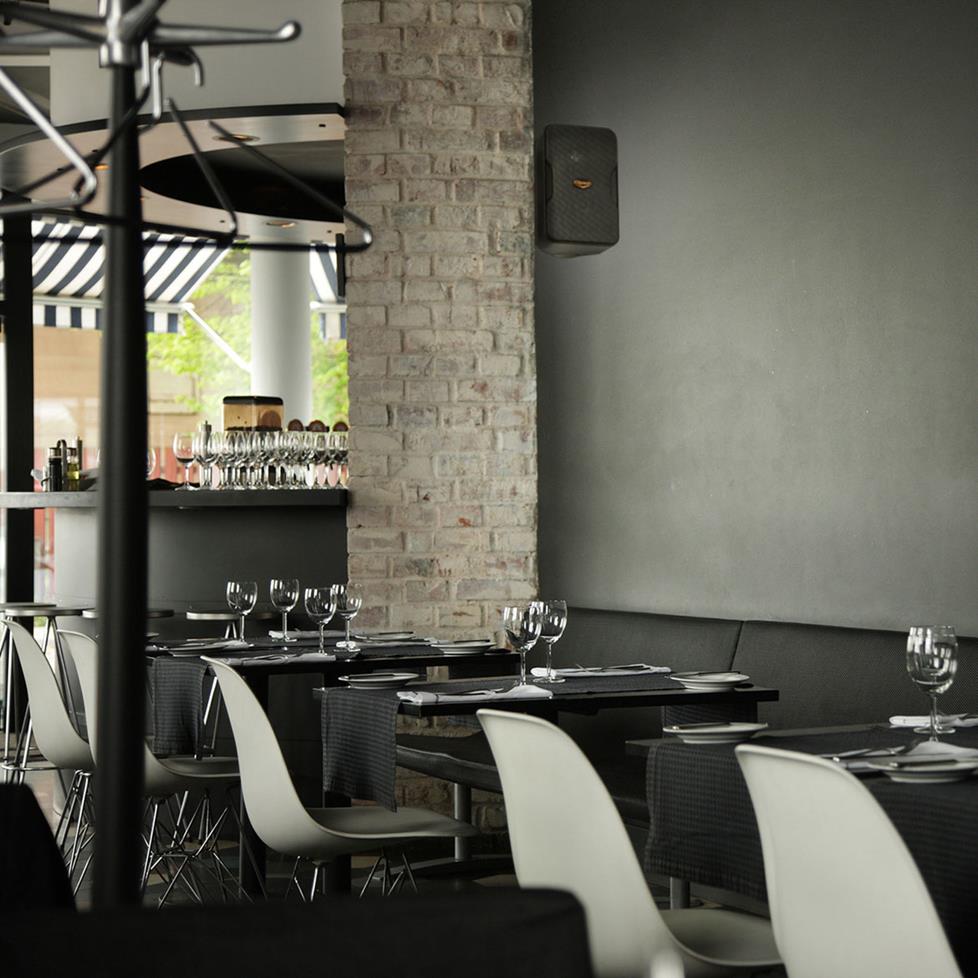 Your business or institution needs speakers placed throughout your building or outdoor spaces, so everyone can hear music and announcements. This guide will prepare you to work with a system designer to select the commercial speakers that best meet your needs.
Questions your system designer will ask you
How large are the areas you want covered?
What are the shapes of the spaces and how are they used?
How many people will assemble in each space?
How loud will the system need to be? Is it for soft background music or loud announcements?
Speaker options
Generally speaking, the larger a speaker is the deeper bass it can play. If you plan to play high-fidelity music in your restaurant or theater, look at 6" or 8" models. If you want to play only soft background music, 4" speakers will do. Horn speakers, which usually have their frequency ranges restricted to the vocal region, work well in a voice-only system.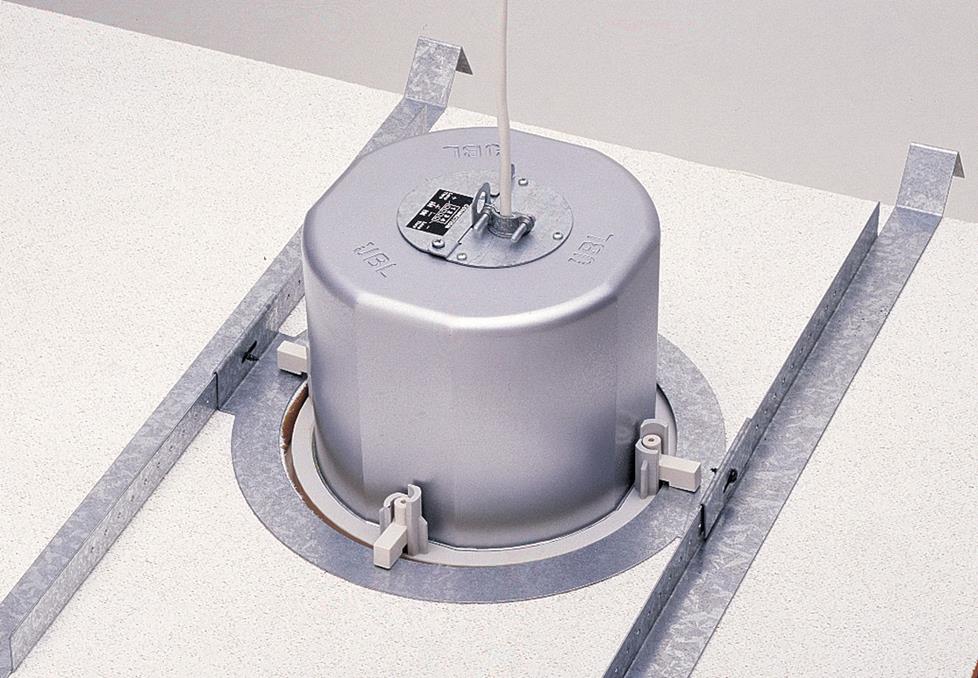 Some in-ceiling speakers come with their own support rail system or even built-in ceiling tile to better fit in with a ceiling tile support grid.
In-ceiling speakers
Ceiling speakers offer a very neat way of installing speakers in commercial buildings, especially those with "drop" ceilings that have plenty of space above the acoustic tiles.
Something to consider is the depth of an in-ceiling speaker's frame and whether there will be enough room for it to fit between the drop ceiling and the load-bearing ceiling. Be prepared to describe your ceiling in detail to your system designer.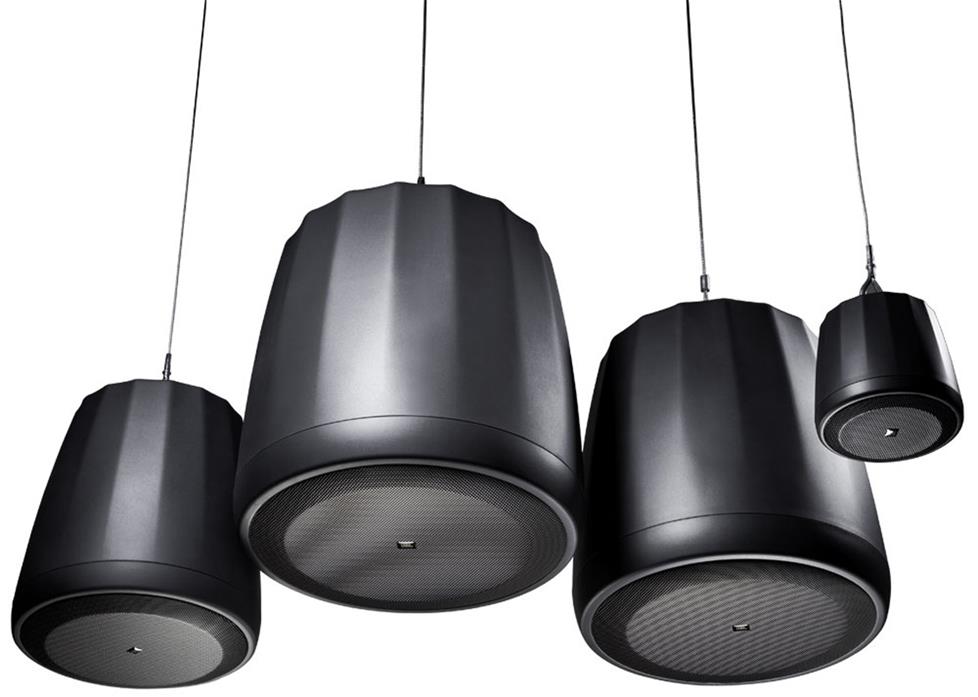 Pendant speakers
Pendant speakers are a good alternative to ceiling speakers. They hang from cables that are anchored to the ceiling. In rooms with high ceilings, pendant speakers are a great choice. They bring the sound down closer to the listeners.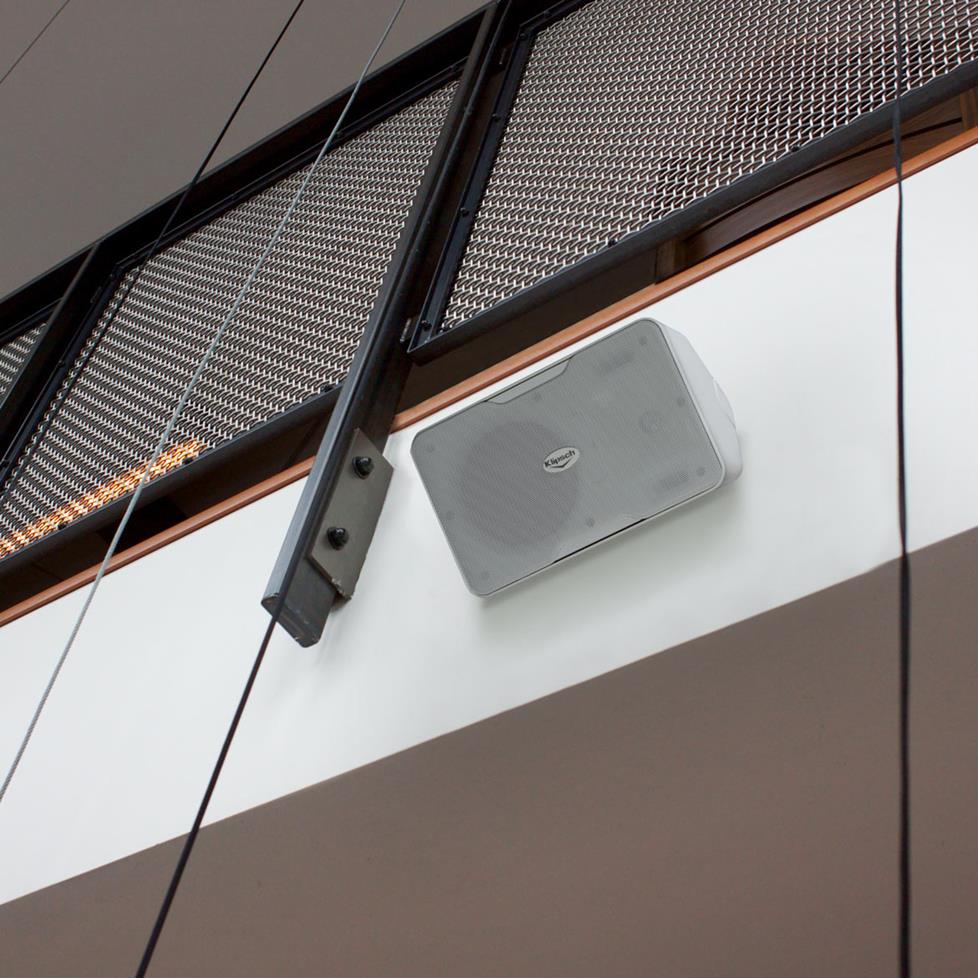 Surface-mount speakers
Surface-mount speakers come with mounting brackets, so you can mount them almost anywhere. While not as décor-friendly as in-ceiling speakers, surface-mount speakers are reasonably attractive and easier to install.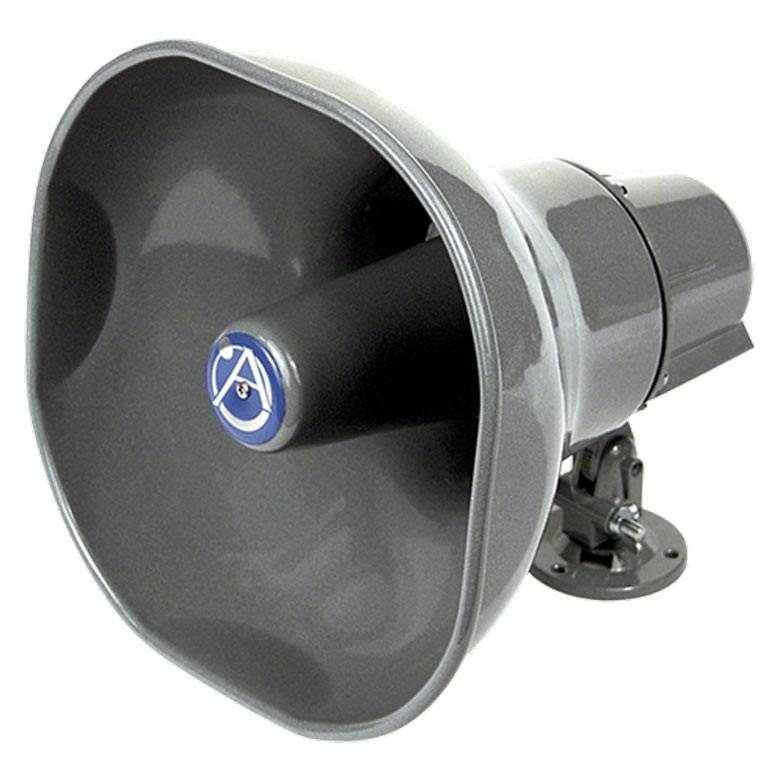 Horn loudspeakers
You often see horn-type speakers in large indoor or outdoor venues, where loud and clear spoken pages and announcements need to be clearly heard. Most horns don't play extreme high or low frequencies, concentrating all their power to playing the vocal range clearly. All horn speakers are weather-resistant, which is why they're so popular at racetracks and stadiums.
Indoor/outdoor and weather resistant speakers
Need to play music on a patio or by a swimming pool? Weather-resistant speakers are a must. While not many speakers can play while fully immersed in water, you can find speakers designed to continue functioning during a rain storm. Some companies call their versions "all-weather speakers."
What else will you need?

Amplifier — Commercial, distributed sound systems often employ a single amplifier to run all the speakers. Your designer will recommend an amplifier that has enough power and features to handle all your system requirements.
Wire — Speaker wires for a 70-volt system can be thin, as narrow as 18-gauge, because the system's electrical current is very low. Your designer will recommend the right kind of wire.
Volume controls — You may want the ability to turn the volume up or down in particular areas. Wall-mounted volume controls make it easy. Just tell your system designer how you intend to use each space.
Check out this video for a Crutchfield design tip about speaker volume management.
Who will install your system?
In some places, a commercial sound system can only be installed by a qualified professional company licensed to install electrical equipment. Check with your local authorities before attempting to install a system on your own.
Get started with
a free system design
After we gather your information, we'll send you a detailed system plan. It will include a link to a pre-filled shopping cart. Ordering is easy, and delivery is fast.