Best component car speakers for 2021
Our Advisors discuss what makes them special
In this article: We'll discuss four well-reviewed and top-selling component speaker systems from some of our most outstanding brands:
Each component speaker system offers something unique. Let's dive in!
t's no secret that a good pair of aftermarket component speakers delivers a serious step up in sound quality from your factory car speakers. Mounting the separate tweeters higher up in the car raises the soundstage of your music, making it sound more open and present. The music plays across your dashboard instead of your ankles.
How do you choose new speakers?
With so many options out there, how do you decide? We turned to our advisors for their take on a few special solutions from some best-selling, customer-favorite brands.
This article is intended to get you thinking about what different speakers have to offer. After reading it, if you want a deeper dive into what to look for when shopping for new speakers, check out our car speakers buying guide.
[Check out all of our best-selling and top-rated component speakers]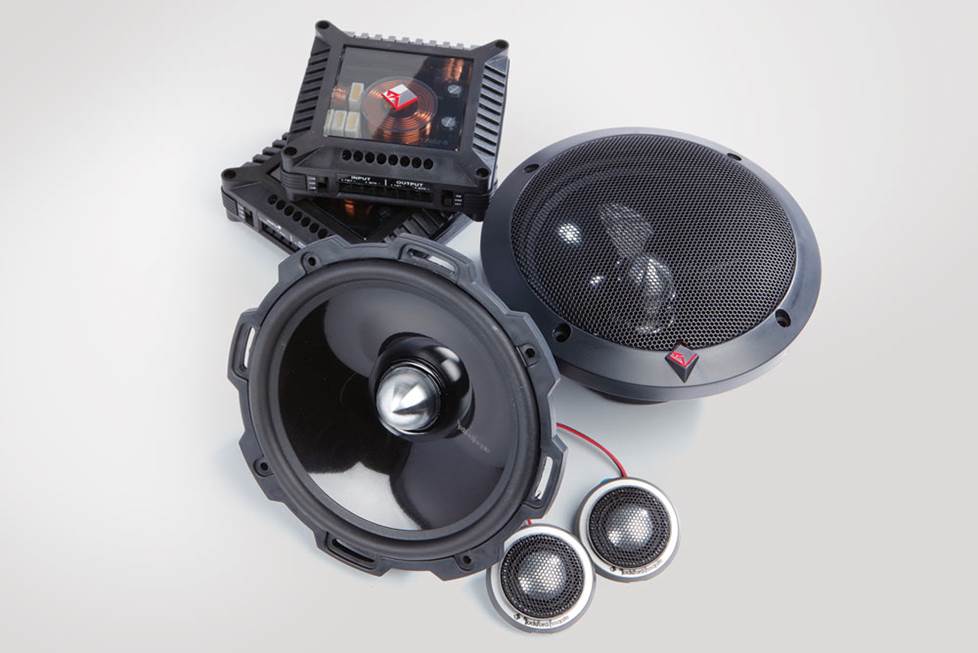 Rockford Fosgate Power Series — big, bold sound
Rockford Fosgate built this T2652-S component speaker system to excel with a whole lotta power. They also equip these with some seriously versatile external crossover systems that allow you to maximize all that power by bi-amping the woofer and tweeter.
So, what do these speakers sound like?
Cam, Crutchfield Advisor: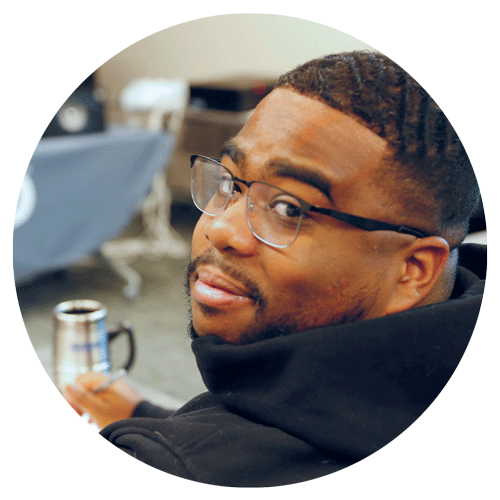 "Highs and lows tend to be attention-grabbers, but I was really impressed with the Rockford Fosgate midrange."
Marci from Missoula, MT, Crutchfield customer: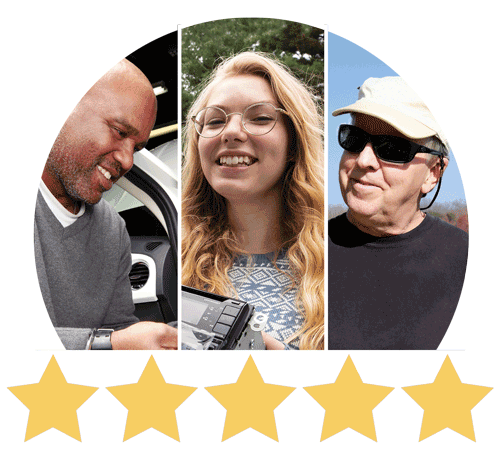 "They really handle power without distortion. I blew four sets of other speakers with volume 30 out of 50, then bought these. They sound amazing both, soft and subtle or loud and booming."
If you'd like to find more component speakers with high power-handling, use our "Max RMS power" shopping filter.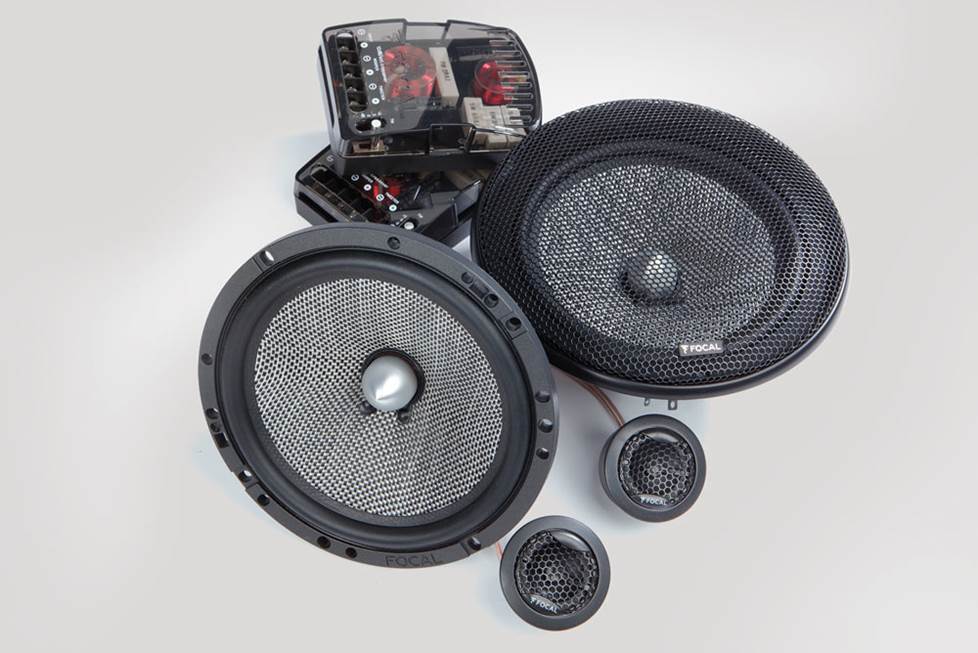 Focal Performance Access Series — audiophile tradition
Focal is well-known and well-respected for their unapologetic pursuit of perfect sound. You'll find several innovations in play with the Performance Access Series 165AS component speaker system, like inverted dome tweeters for premium sound dispersion and dual fiberglass woofers for accurate bass response.
So, what do these speakers sound like?
Marisa, Crutchfield Advisor: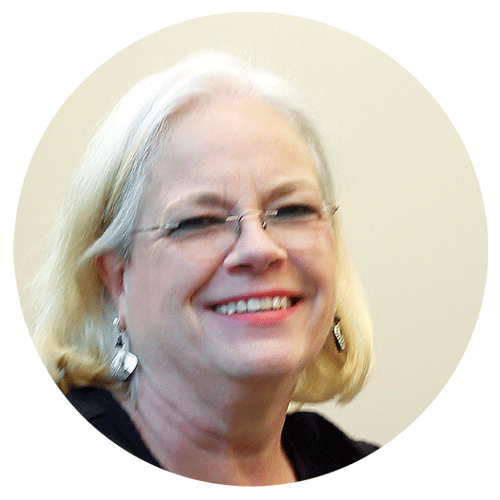 "These were my favorite in the listening test. I loved their detail. If I were the artist, this is the sound I'd want my listeners to experience."
AG from Texas, Crutchfield customer: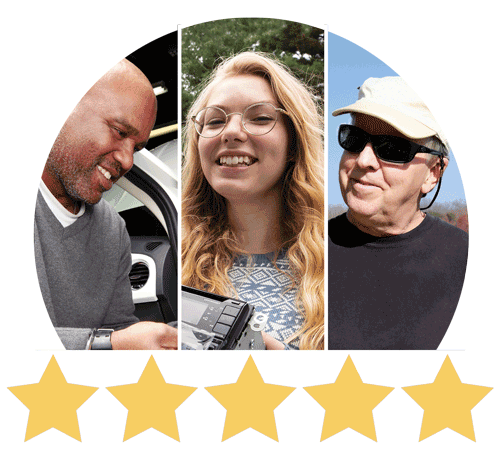 "These speakers live up to their reputation. It is one of the best component sets I have owned. The clarity and detail are great, and they produce very good midbass. I recommend these to anyone who is interested in high-quality audio."
If you like Focal's audiophile philosophy, check out all of their component speakers.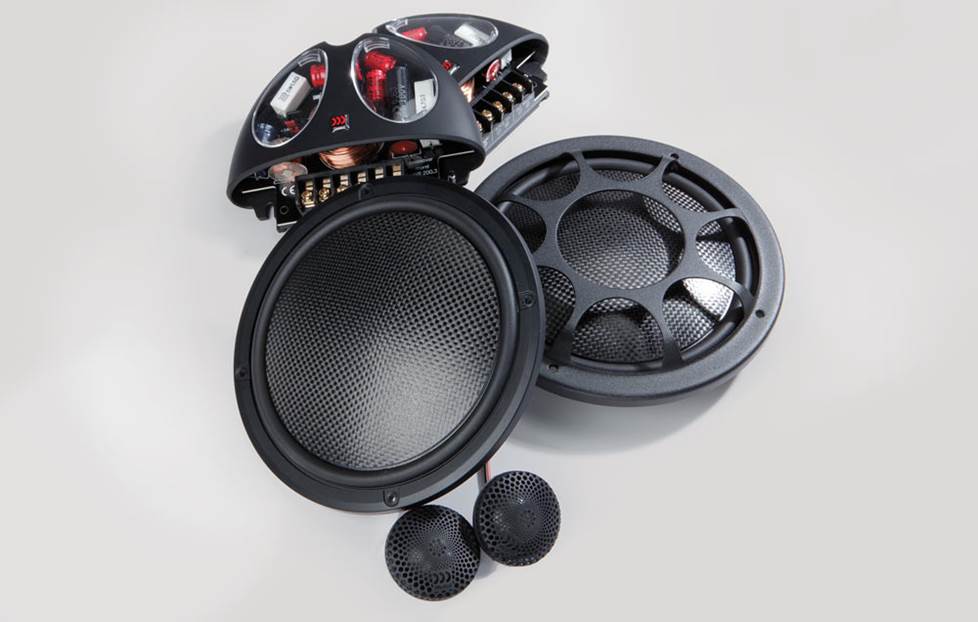 Morel Virtus Nano Series — specialty solution
Morel consistently wins over customers with their commitment to quality sound. The Morel Virtus Nano 602 Carbon component speakers allow more drivers than ever to experience premium audio in the car. With a woofer depth of under 1", this system can be installed in vehicles that had previously required a completely custom approach.
So, what do these speakers sound like?
Ember, Crutchfield Advisor: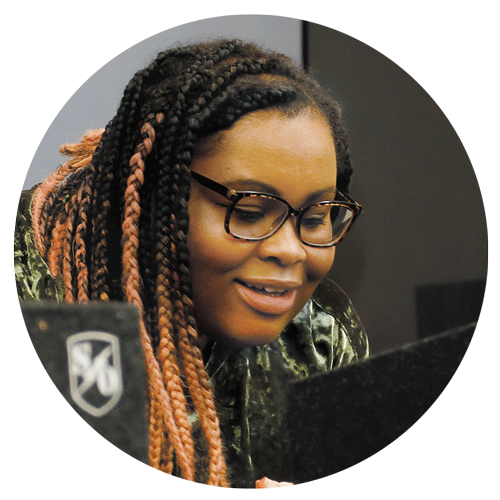 "I couldn't believe that bass like that could come from a woofer that thin."
Maker from Minneapolis, MN, Crutchfield customer reviewing the coaxial version: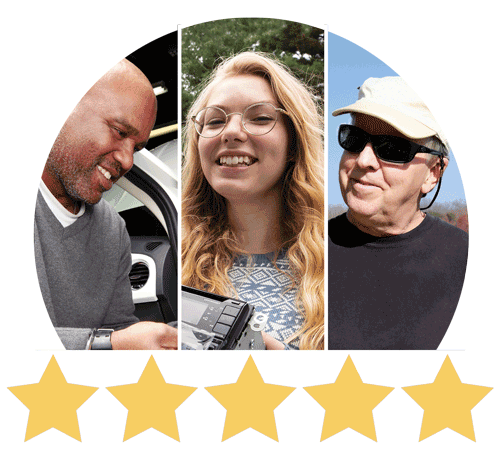 "I can max the gain on my amp and crank the volume to 58 out of 62 before I start to hear any distortion at all. And that's the head unit distorting, not the speakers!"
If you'd like an even better fit from speakers custom-designed for the vehicle, be sure to check out our vehicle-specific component speaker systems.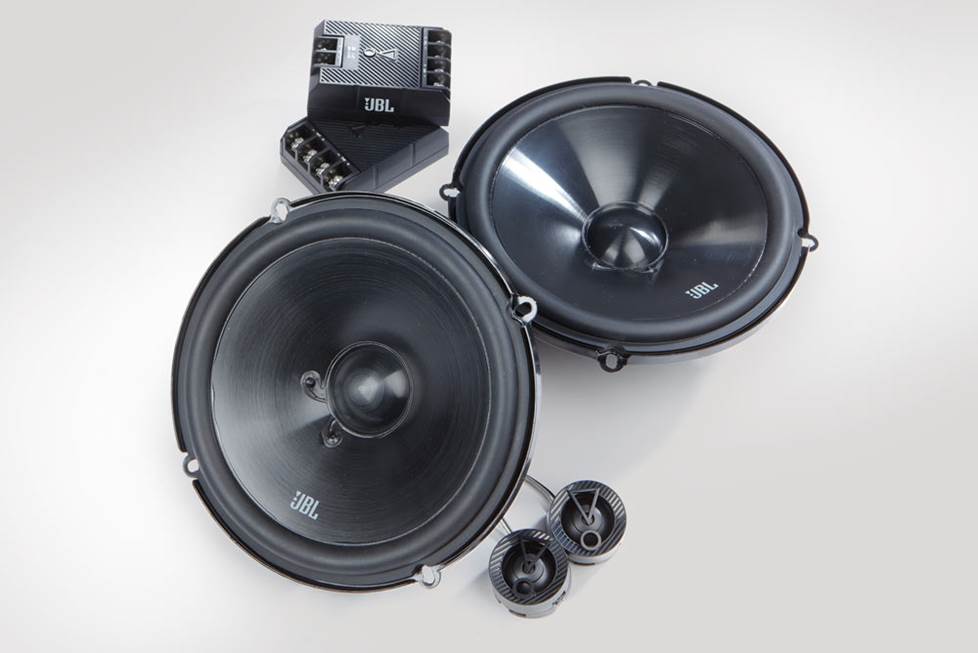 JBL Concert Series — affordable excellence
You can count on JBL to deliver legendary sound at a reasonable price, and their Concert Series 601CF component system might be the best example of that. You'll find features, quality, and power-handling here that are normally reserved for the over-$100 bracket. And JBL's three-ohm design means better performance with certain factory radios.
So, how do these speakers sound?
Eric, Crutchfield Advisor: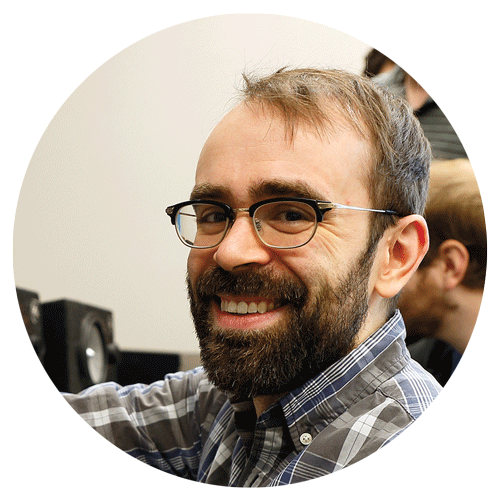 "The JBLs had especially crisp high hat and cymbal sounds. Surprisingly good for the price!"
Crutchfield customer from Poplar Grove, IL: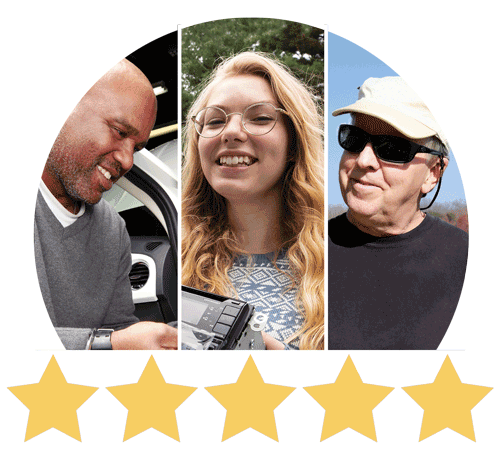 "I replaced 17 year-old paper speakers. These are crystal clear. You can hear everything."
Looking for more component speakers in this price range with customer reviews of 4 or more stars? Check out these popular component speakers.
How to find what's best for you
If you're ready to upgrade, there are a few considerations that should always top your list:
What fits your car? Unless customization is your thing, you'll need to pick speakers that fit in the factory speaker openings of your car. In the case of component speaker systems, installing tweeters usually involves a bit of improvisation and custom work. Use our vehicle selector to refine your choices.

What's your favorite music? It's not the musical genre that matters, but that's a great starting point for discussion. The tone and style of the music you typically listen to will help you choose based on a speaker's strengths.

How much do you want to spend? Modestly priced speakers offer significant improvement over the ones that come with your car. But if you boost your budget, you'll get even better materials and design for an all-around more accurate sound.
For more detailed information, don't forget to read our car speakers buying guide. If you'd like to compare the sound of select car speakers to narrow down your choices, check out our SpeakerCompare tool.
And if you have any questions, contact our Advisors via phone or chat.