Could smartphone use in the car actually help prevent accidents?
Developing technology should combat accidents caused by distracted driving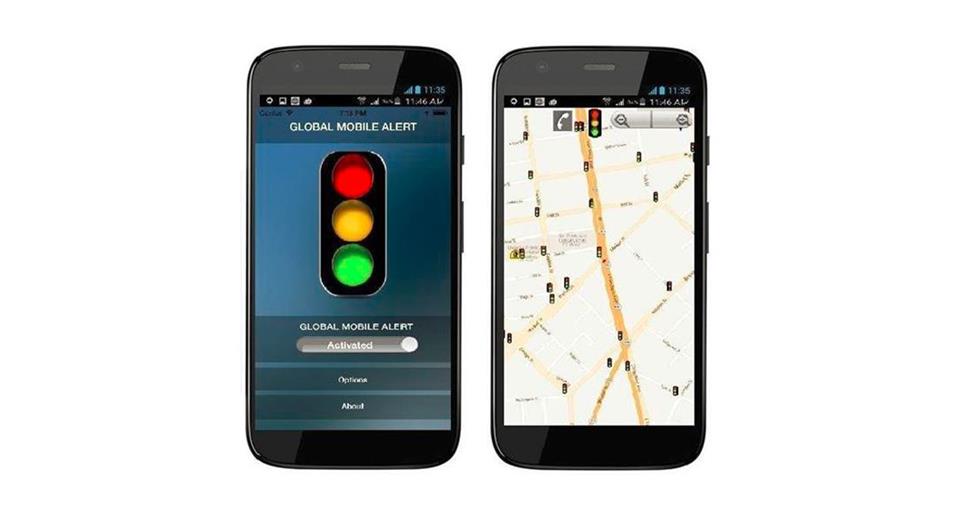 Photo source: Global Mobile Alert
Smartphone technology in the car has led to massive improvements in communication and many other areas over the past few years. It has also introduced the dangers of distracted driving to our roadways, with some estimates of ten people being killed a day in the U.S. due to phone use behind the wheel. But what if smartphone technology was harnessed to actually enhance our awareness of the road ahead and prevent accidents?
Vehicle-to-vehicle and vehicle-to-infrastructure interactions are possible thanks to Dedicated Short Range Communications (DSRC), which are employed at traffic lights, tollbooths, weigh stations, and roadside laser detectors. Vehicles employing built-in 4G or Wi-Fi® capabilities can also talk directly to each other, while continued increases in smartphone use in vehicles also allow for drivers to communicate data to each other (such as with the Waze traffic app).
One possible way these interactions could help in the future is a patented technology from Global Mobile Alert involving traffic signals and smartphones. Roadside sensors near intersections could send out alerts to vehicles containing phones engaged in active voice calls, triggering audible and visual warnings to let drivers know that a traffic light is ahead and they should be prepared to stop. One-third of all accidents occur at intersections, so a development like this could save lives and reduce damages. GMA claims the technology needed for an application like this already exists within phones and traffic signals, so it could be implemented within a few years.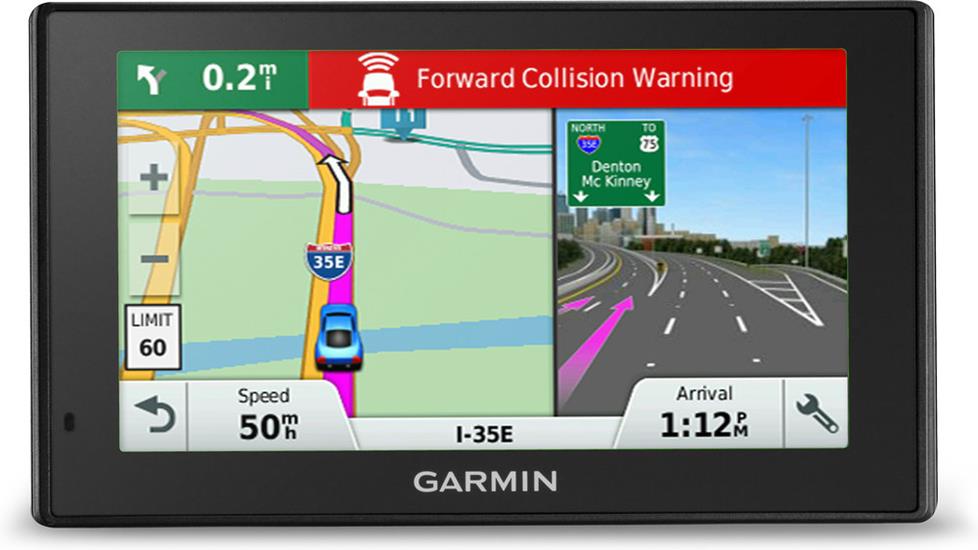 Garmin's DriveAssist 50LMT is one of many portable navigators that offers driver alerts.
In the future, driver-assistance tools such as collision avoidance, lane departure warnings, adaptive cruise control, parking assistance, and cameras should help to keep drivers more aware and reduce accidents. We carry a number of products which feature some of these tools, such as GPS navigators and dash cameras with collision warnings. If these technologies can be combined with vehicle-to-vehicle and vehicle-to-infrastructure communications tools such as Bluetooth®, cellular networks, and Wi-Fi to reduce distracted driving, the roadways should become much safer for everyone.