Crutchfield Demo Days: Focal Utopia headphones
Our moment of sonic utopia, thanks to Focal and TEAC
Heads up!
Welcome to this article from the Crutchfield archives. Have fun reading it, but be aware that the information may be outdated and links may be broken.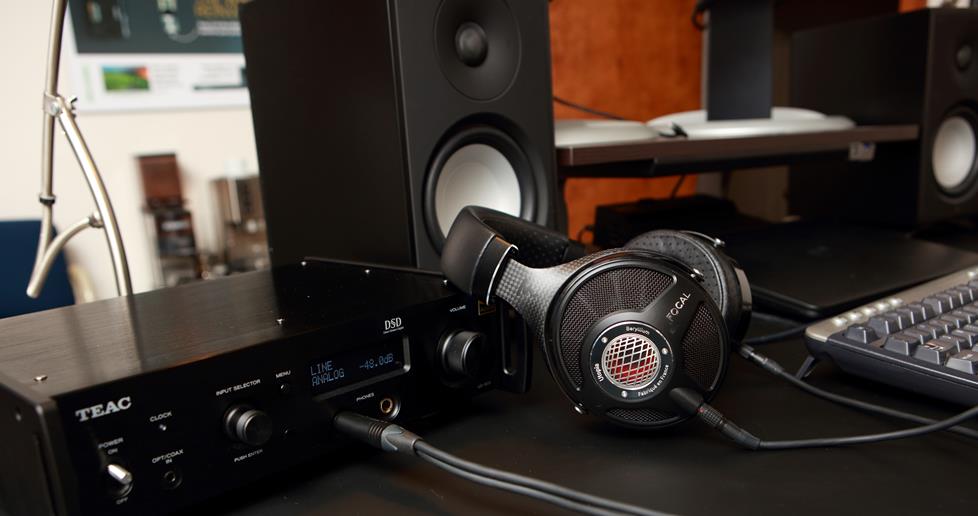 One cool perk of working at Crutchfield? A mind-blowing listening rig might just show up on your desk.
Focal stopped by Crutchfield HQ recently with a special treat. They lent us a pair of their super-premium — beryllium-infused —Utopia headphones, so that we could all take a test spin.
Our "demo days" team paired these high-end headphones with the powerful TEAC UD-503 headphone amplifier to create the ultimate personal listening experience. They marched this luxury listening rig around the building, dropped it on our desks, and told us, "Enjoy!"
Call it a spa or pampering day for those who are "seriously into audio."
Here are a few of our reactions:
I've been listening to music with a critical ear for the vast majority of my 56 year-old life (including at a professional studio level), and I've never heard anything like the Focal Utopia headphones. The detail and dimensionality of the sound is astounding...While they don't replace a great set of speakers, they are unequaled in headphone performance.

Mike Sokolowski, Senior creative director (mobile)
They totally hold up to the hype. I listened to a few tracks by Big Wreck/Ian Thornley, because I knew they'd be well-produced. I think this was the best that these songs have sounded — second only to seeing them performed live back in February.

I separately listened to Beyonce's Lemonade, and I really think this is how everyone should hear this album.

Tara W, Video production manager
I was struck by how heavy they were, but they felt relatively comfortable. Given the weight, the dual plugs into each earphone helps with balance. The sound was excellent – as good as I'd expect for the price. Wide soundstage with depth, punchy and well-defined bass. Very, very clear. They look and feel high quality.

Todd C, Chief e-commerce officer
When I'm learning drum parts for a new song, it can sometimes be challenging to pick out hi-hat parts and finer cymbal work. The Utopias resolve all that kind of detail incredibly well.

Comparing these amazing 'phones to my $200-ish on-ears, the dynamics can actually be startling at times, even with music I've listened to hundreds of times. Transient peaks jump out and make it seem all the more like you're "right there," in the middle of the musical performance space.

Jim Ralston, Web editor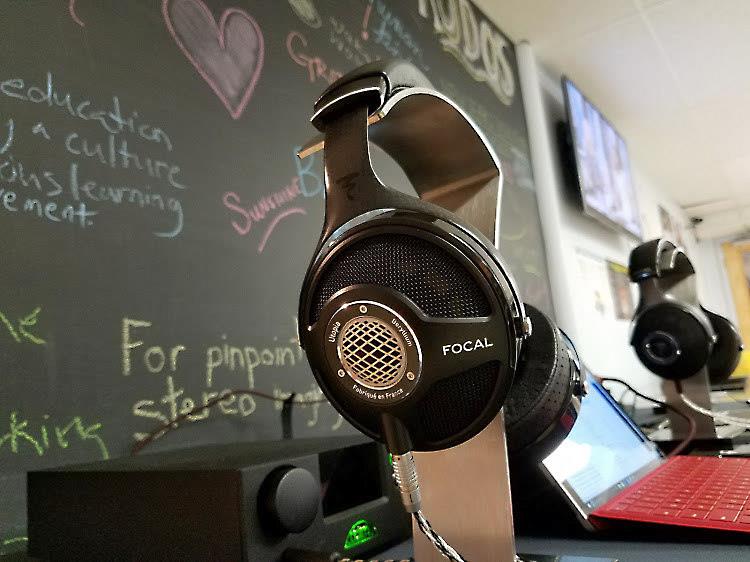 The Focal Utopia headphones in the Crutchfield HQ break room.