Jeromy Joye's 1991 Honda Civic Hatchback DX
Items installed:
Two American Pro 1200W D.V.C. Subwoofers
Installation Description
I started off last year with a stock '91 head unit and terrible paper-cone speakers up front. I originally installed a JVC 180W head (the only thing I had on-hand), and the Kenwood speakers. I eventually went to the Kenwood head unit, which sounded great. I needed some low-end, so I rounded up an old KAC-606 from Kenwood, then used a 2003 model Kenwood 12" SVC speaker in the back. That still wasn't enough, so i took out my Kenwood and put in the 12" American Pro DVCs, hooked up in a 4 ohm load pattern. Those speakers took up my hatch area with the box, and they hit really hard. I tuned it, and it was golden. I plan on replacing the APs with a single Kenwood WooX, since I kinda' need the trunk room (and it saves a TON of weight!)
Q&A Section
Why did you decide to upgrade your A/V system?
Horrible stock radio and 12 year old paper speakers.
What's the first thing you show people about your installation?
How clean it looks sitting in the dash...and the monster 12's.
Why did you choose these products?
I've always liked Kenwood, they give you great performance at a resonable price. The APs were installed on a friend's word.
What was the most difficult part of the installation?
Replicating a factory-looking wiring harness for the head unit (i'm obsessed with the factory look.)
What plans, if any, do you have for future upgrades?
The Kenwood Woox: More bass, less weight.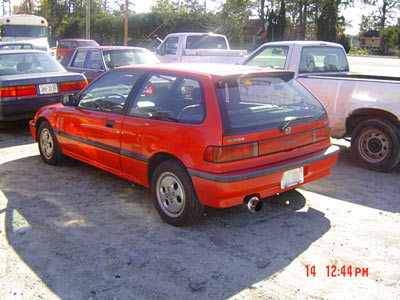 The 4th Gen Civic....my favorite. :D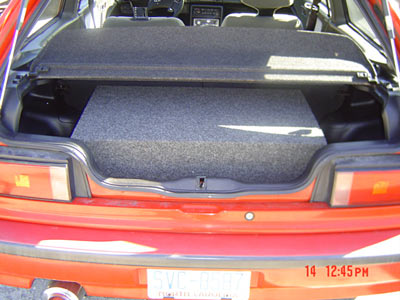 The twelves in the back, crammed between the strut towers.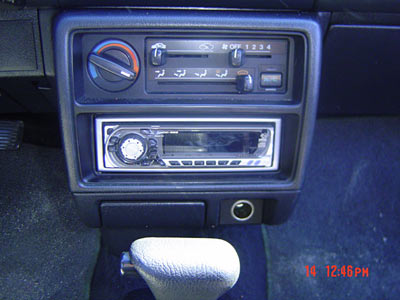 The Kenwood head unit. I love how clean it looks....and YES, it's an Automatic. I'm working on it...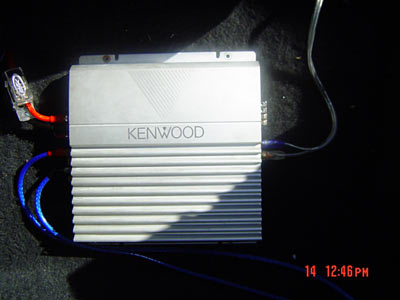 This little kenwood is old, but it still can push just about anything you give it.