Peter Logan's 2002 Mazda MPV
A hideaway XM installation!
As a veteran Crutchfield training and technology specialist, Peter Logan is, quite naturally, something of a gearhead. He's also a complete music fanatic. XM Satellite Radio was
made
for music fanatics, and the wide variety of satellite radio aftermarket equipment available is a gearhead's dream come true. XM and Peter Logan — sounds like a match made in heaven!
Peter's 2002 Mazda MPV ("It's not a minivan! It's a multi-purpose vehicle!") is utilitarian to the max. The day we took these pictures, there were no fewer than
four
child safety seats belted in! The Logans already have to contend with sippy-cups, board books, and all the other bits and pieces a family vehicle collects, so the last thing Peter needed was a satellite radio tuner taking up more space. He looked around for a solution, and came up with the Alpine XMA-T200RF — an FM-modulated XM system with a compact, easy-to-hide controller module.
The MPV features several handy storage compartments, including one in the dash console's pull-out cupholder. Peter took advantage of this spot to mount the system's controller module. He cleverly routed the wires under the compartment, between the two cupholders. To hold the controller in place, Peter used a chunk of black packing foam, cut to fit the compartment. He trimmed out a cavity in the foam and nestled the controller snugly in place. Very pretty work.
The tuner module is mounted below the driver's seat, and the FM modulator is tucked behind the center console. Both are completely out of sight and away from prying eyes. In fact, when the cupholder is closed, the only indication that this car has XM is the low-profile Terk XM3 antenna mounted on the rear roof!
Peter's Alpine XM installation is just one example how you can take advantage of hidden storage in your vehicle to create a stealth satellite radio system. If you have a cool or custom satellite radio installation, we want to hear about it! Drop us a line using the contact information at the bottom of this article. And Peter, thanks for sharing your installation with us.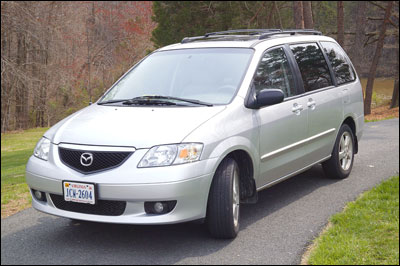 Peter: "It's not a minivan! It's an MPV!"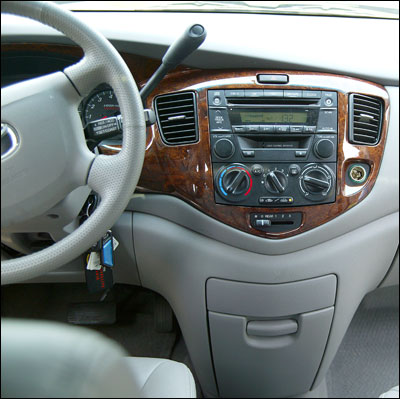 With the cupholder closed, the dash looks completely stock.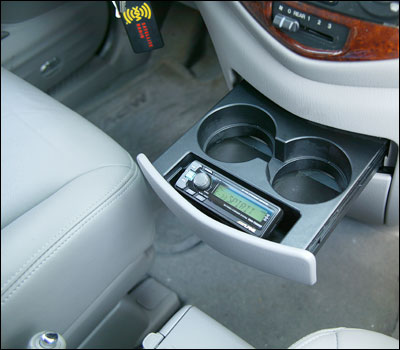 Slide out the cupholder, and check out the Alpine XM controller!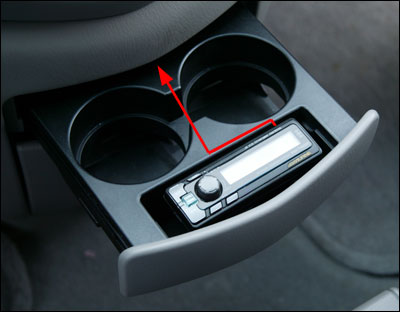 Pete routed the controller's wires underneath and between the two cupholders for a very clean look.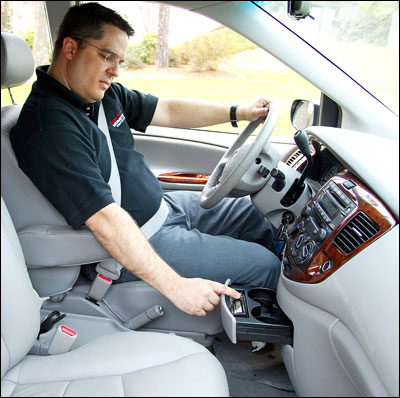 Pete loves being able to switch channels without moving his elbow from the armrest. Highly efficient or just lazy? We're not sure.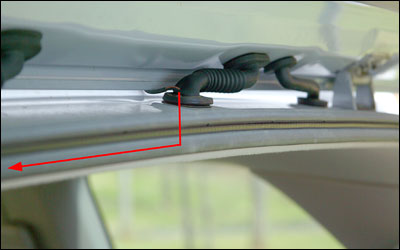 The Terk antenna is mounted on the roof, at the back of the mini— er, MPV. The wires are routed through an existing grommet and beneath the headliner to the tuner (under the driver's seat).