Jason Aycock's 1996 Chevy Cheyenne
Delphi MyFI XM Satellite Radio Installation
Heads up!
Welcome to this article from the Crutchfield archives. Have fun reading it, but be aware that the information may be outdated and links may be broken.
Items installed:
Why did you decide to put satellite radio in your car?
Endless variety and commercial-free music.
Why did you choose these products?
The MyFi is the best all-around satellite radio on the market.
What was the most difficult part of the installation?
Connecting the MyFi to the auxiliary input on my radio.
What plans, if any, do you have for future upgrades?
None.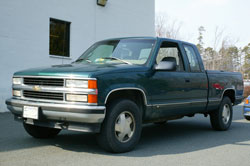 1996 Chevy Cheyenne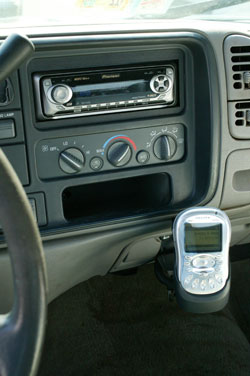 The Delphi MyFi is mounted below the factory radio.

The roof-mount micro antenna is mounted above the passenger door. The wiring runs into the cabin under the weather-stripping around the door.