Ed Handel's 2004 Chevy Silverado
Kenwood SIRIUS Satellite Radio installation
Items installed:
Why did you decide to put satellite radio in your car?
I love the service. I travel to work listening to multiple channels without commercials.
Why did you choose these products?
I like Kenwood.
What was the most difficult part of the installation?
Making sure the relays for the door chime worked.
What plans, if any, do you have for future upgrades?
None.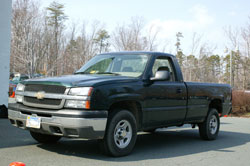 2004 Chevrolet Silverado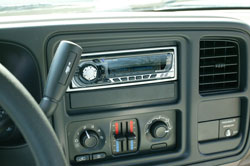 The KDC-322 controls the SIRIUS tuner and displays channel, song, and category information.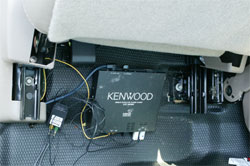 The Kenwood KTC-SR901 SIRIUS tuner is mounted under the driver's seat.