Ken Nail's 1998 Ford Ranger
Delphi MyFI XM Satellite Radio installation
Items installed:
Why did you decide to put satellite radio in your car?
Variety of available programming.
Why did you choose these products?
I like the MyFi because I can use it in my car, home — anywhere!
What was the most difficult part of the installation?
Taking out the Pioneer receiver to add an auxiliary input.
What plans, if any, do you have for future upgrades?
None at the moment.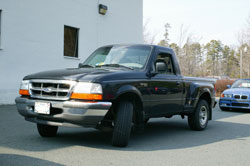 1998 Ford Ranger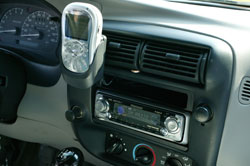 The Delphi MyFi is connected to the Pioneer CD recevier via an optional auxiliary input adapter.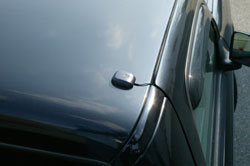 The micro roof-mount antenna is mounted above the passenger-side door.