Melanie Seibert's 2002 VW Golf TDI
Pioneer XM Satellite Radio installation
Items installed:
Pioneer GEX-FM903XM FM-Modulated XM Digital Satellite Tuner
Why did you decide to put satellite radio in your car?
Commercial-free music and unmatched variety.
Why did you choose these products?
They were compatible with my factory radio.
What was the most difficult part of the installation?
Running the wires from the FM modulator to the control/display.
What plans, if any, do you have for future upgrades?
Maybe an aftermarket head unit with built-in XM controls.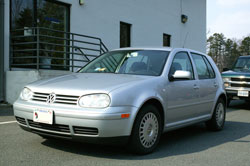 2002 VW Golf TDI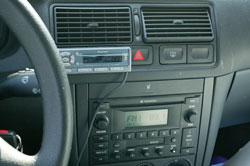 The display/controller module is mounted just above the factory radio.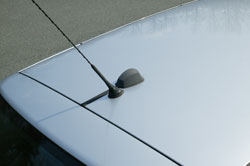 Roof-mount antenna.