W.D. Bearden's 2002 Kia Spectra
Heads up!
Welcome to this article from the Crutchfield archives. Have fun reading it, but be aware that the information may be outdated and links may be broken.
Items installed:
PIONEER GEX-FM903XM FM-MODULATED XM DIGITAL SATELLITE TUNER
Why did you decide to put satellite radio in your car?
I love the sound and the selection.
Why did you choose these products?
I got a great deal.
What was the most difficult part of the installation?
Running the antenna cable from the the trunk to the dash.
What plans, if any, do you have for future upgrades?
Probably, I'll go to a Pioneer head unit for better control. I'd also like to add amps, subs, and new speakers.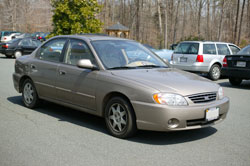 2002 Kia Spectra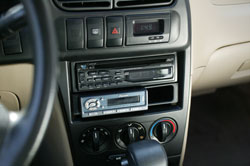 The Pioneer XM display/control is mounted in the pocket below the Kenwood CD player.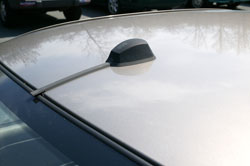 Roof-mount antenna.