Niki Simon's 1999 Isuzu Rodeo
Delphi MyFi XM Satellite Radio Installation
Items installed:
Why did you decide to put satellite radio in your car?
More options for clear channels and a wider variety of musical styles.
Why did you choose these products?
It's versatile (home, car, portable) and stylish.
What was the most difficult part of the installation?
It was all pretty easy, but deciding where to run the antenna cable and to stow the extra length were the most difficult parts of the installation.
What plans, if any, do you have for future upgrades?
None as far as satellite radio goes, other than getting an accessory case.

1999 Isuzu Rodeo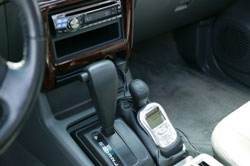 The Delphi MyFi is connected to the Alpine CD recevier's auxiliary input adapter.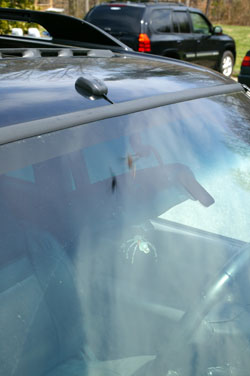 The micro roof-mount antenna is centered above the windshield.