Alex H's 2004 Subaru Baja
Items installed: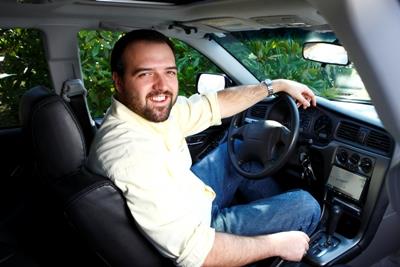 Alex's Story
Alex, a Crutchfield IT Analyst, is used to juggling multiple projects. That's why he likes his JVC KW-NX7000 navigation receiver — it lets him do the same in the car. The navigation is very useful for Alex: "My wife and I are house hunting, so we can enter addresses and get easy directions." They both enjoy the entertainment the receiver provides as well. "I play music on CDs and thumb drives, and I'm impressed with the sharp picture on the video screen."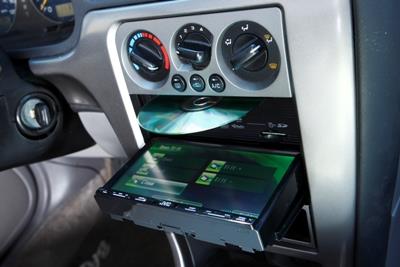 The motorized touchscreen folds down when you insert a disc.
All the pieces of the puzzle snap together with precision for Alex with this JVC receiver in his car. "I like how the receiver helps me to seamlessly integrate the music I am listening to with directions from the GPS, as well as wirelessly handling calls from my cell phone with the built-in Bluetooth®."
Q&A Section
What made this stereo the right choice for you?
It does it all! It's got navigation, it plays my digital music from a USB drive, it connects to my cell phone wirelessly via Bluetooth, it plays DVD's and CD's and much more all through an attractive and intuitive touch screen interface.
What's the first thing you show people about your car audio system?
It has a proximity sensor that recognizes when the user's hand is approaching so it can display the controls accordingly!
Why did you choose this receiver?
I wanted something that could control the various media that I wanted to have in my car.
What was the most difficult part of the installation?
Running the wires through the car safely and discretely is always the hardest part.
What plans, if any, do you have for future upgrades?
I'm in the process of adding a subwoofer.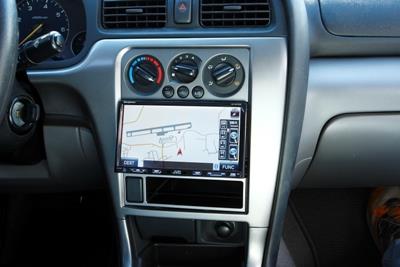 The 7" screen makes it easy for Alex to read maps.