Annissa L's 2009 Honda Civic
Vehicles in the Customer Car Showroom are submitted by customers and fans, and edited by Crutchfield writing staff. You can find more of these articles on the Showroom main page.
Annissa and her Honda Civic
Items installed:
Annissa's Story
Annissa, a Crutchfield Order Processing Specialist, wanted to add navigation to her 2009 Honda Civic, but wanted to keep the look as stock as possible. "I love the look of my Civic's interior, and I didn't want to change it any more than necessary." That's where her Rosen HD0820 navigation receiver enters the story.
Q&A Section
Why did you decide to upgrade your A/V system?
I wanted to have a navigation system in my car, and I also wanted to be able to connect my iPod® too.
What's the first thing you show people about your installation?
I love showing people how easy it is to use the navigation system. I can enter a new destination in just a few seconds, and I'm ready to go.
Why did you choose these products?
The Rosen looked great, and it fit right into my dash. It's like it's always belonged there.
What plans, if any, do you have for future upgrades?
The sound of my Rosen receiver is so much better than my original stereo — I think I'll add new speakers to my system next.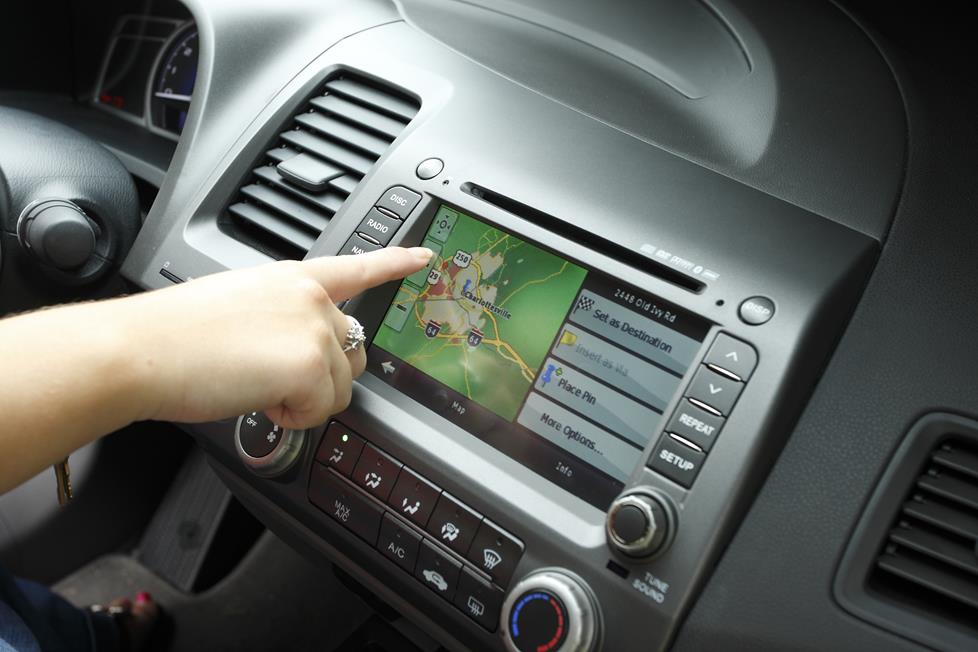 Touchscreen navigation
Return to the Customer Car Showroom.