James B's 2005 Ford F-150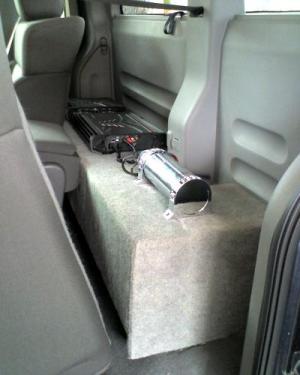 Items installed:
Installation Description
Like any other install it was a pain, time consuming and wasn't a whole lot of fun until the end. I had help along the way from various people, but after about a day or so it was done and it was worth it.
Q&A Section
Why did you decide to upgrade your A/V system?
I just came back from overseas and my last truck had a nice setup but it was on a budget. I felt that I owed myself this from being gone for so long (2 yrs) so I did it. Trucks and music are my passion so why not blend them together the best way I know how.
What's the first thing you show people about your installation?
It might sound stupid but nothing! I let them get in then I turn the truck on. It screams to life with the dual exhaust I have, which is when most people give me the initial look. For the ladies I usually start of with a little Sade since most women don't appeal to bass but quality. For the guys I turn on the bass and heavy metal until I can't even talk to them face to face. Then I show them the iPod in the glove compartment and the setup behind the seat that matches the carpet's interior.
Why did you choose these products?
Pioneer always has the best head units in my opinion and this is my third one. Their speakers are a good quality at an affordable price. I chose Polk for their brightness and looks, then Kicker for their outstanding subs and amps...none better.
What was the most difficult part of the installation?
WIRE INSTALL OF COURSE!
What plans, if any, do you have for future upgrades?
None really. Maybe EXTREMELY more expensive speakers at a later date but other than that she's done.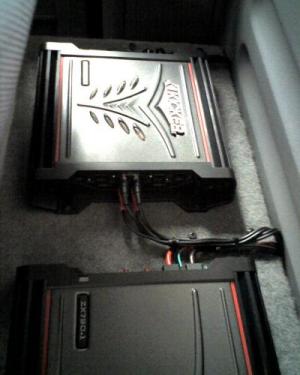 ZX250.2e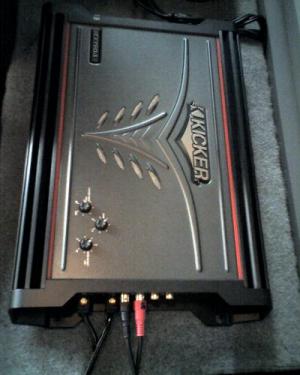 ZX750.1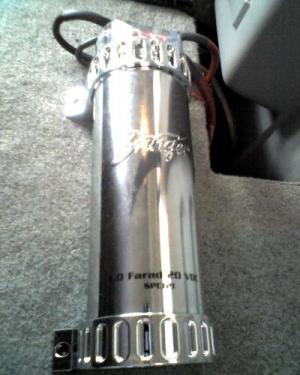 Stinger Cap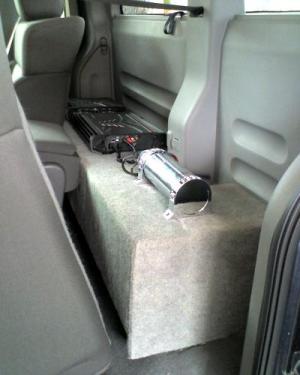 Side view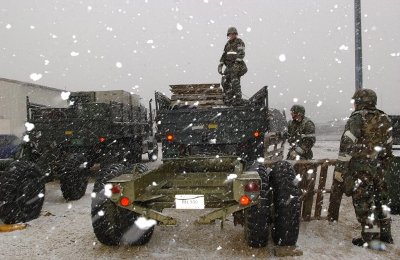 Japan! I'm the one on the top