Justin Caraballo's 1997 Honda Accord
Items installed:
Installation Description
The installation of the headunit was easy with Crutchfield's Master Sheet, which was right on point, except that the kit stuck out a little bit above the top of the radio. It was not totally flush with the dash. The amplifiers were easy to install except for the fact that I used the speaker level inputs for the 4-channel Jensen, which I'll never do again. It made an absolute mess. I really did not have a choice since I only had one set of RCA outputs and I still wanted to be able to use the fader on the radio. I ran speaker wire from the radio all the way to the amplifier then back to the radio. The Kenwood amplifier was simple because of the RCA plugs. The Pioneer speakers were just a simple install, no surprises there.
Q&A Section
Why did you decide to upgrade your A/V system?
I decided to upgrade because stock systems just hurt my ears.
What's the first thing you show people about your installation?
The sub box.
Why did you choose these products?
I chose Pioneer, Kenwood, and Alpine because they are all top runners in the car audio scene.
What was the most difficult part of the installation?
The speaker level imputs on the Jensen amplifier.
What plans, if any, do you have for future upgrades?
I'm in the process of installing an iPod Shuffle and a 7-inch T.V with a DVD player as soon as I receive the M-Bus to RCA Adapter Cable.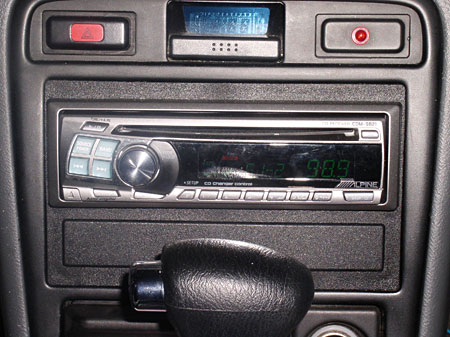 I wanted just a simple CD player.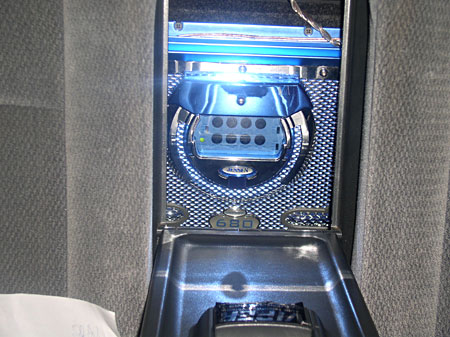 For quick adjustments.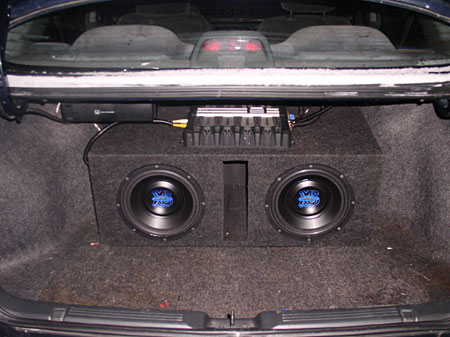 The home made box.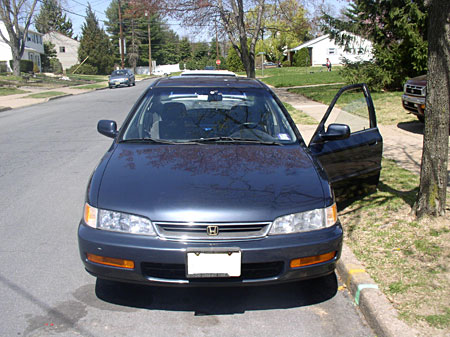 A front shot of the Accord.