Dan C's 2001 Volkswagen GTI
Items installed:
Kenwood KDC-MP222 CD/MP3 Receiver with CD Changer Controls
Infinity Basslink Powered Subwoofer
PAC SWI-X Steering Wheel Radio Control Interface
Installation Description
- A Kenwood headunit added MP3 disc capability and much better sound quality to the factory sound system. Install was simple with the Crutchfield MasterSheet. To match the silver trim of the headunit, OEM trim pieces from the limited edition 2004 Volkswagen R32 were added.
- The Infinity Basslink was bolted to the rear seat for easy removal. It adds a lot of punch, yet takes up little space. Installation was a pain becuase it involved disassembly of the rear seats so that holes could be drilled.
- Since the GTI GLX model comes with steering wheel controls, the PAC SWI-X controller was added to integrate the OEM controls with the Kenwood infrared remote capability. Installation was very simple. Steering wheel controls are great because they let you keep your eyes on the road.
Q&A Section
Why did you decide to upgrade your A/V system?
Factory Monsoon sound system did not cut it for sound quality or volume.
What's the first thing you show people about your installation?
Nothing to show; folks think its an OEM system because the install is so stealthy.
Why did you choose these products?
Cheap, effective, and well integrated to OEM styling.
What was the most difficult part of the installation?
Drilling into the rear seat to mount the Infinity Basslink.
What plans, if any, do you have for future upgrades?
Nothing else planned. Thanks Crutchfield!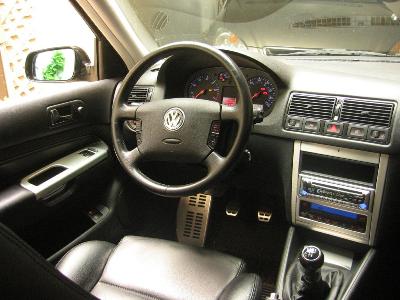 Kenwood HU with R32 trim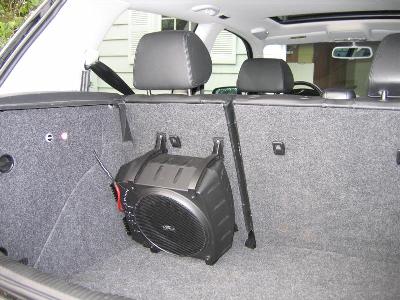 Infinity Basslink mounted to rear seat