Items installed:
Dual XHD7714 CD receiver with HD Radio® tuner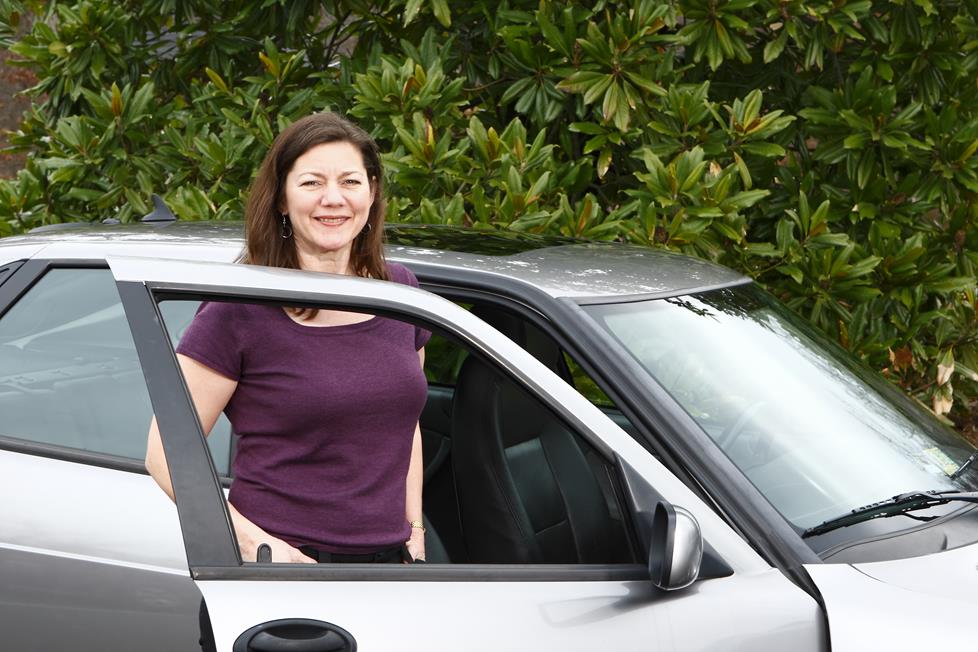 Deb Gilbert and her HD Radio equipped Saab.
Deb's Story
Deb, a Crutchfield Product Data Coordinator, has a blast listening to HD Radio broadcasts on the Dual XHD7714 CD receiver in her car. "Radio took a big jump up when I installed my new receiver with its built-in HD Radio tuner. The sound quality is great, and there's no static."
"Many radio stations broadcasting HD Radio signals offer extra programming — I love the variety of music and news. My Dual's tuner finds HD Radio stations with its scan feature, so I've got lots of great-sounding radio to listen to when I travel."
"Text info is a very nice feature — and there's no static on HD Radio channels. The sound quality and programming choices of HD Radio have made me a happy radio listener again."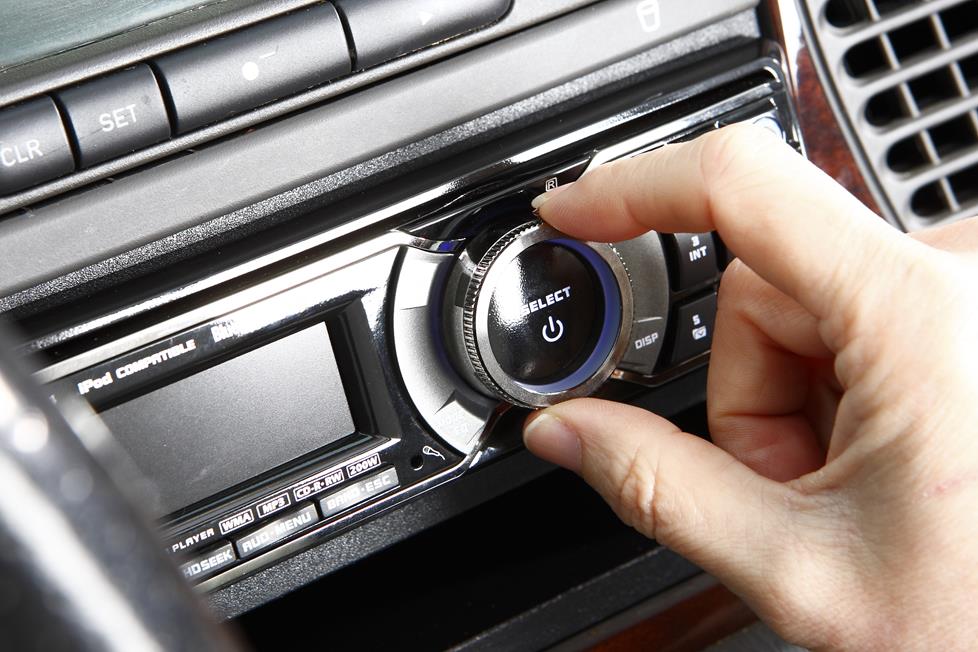 Deb loves the XHD7714's big volume knob
Q&A Section
What made this stereo the right choice for you?
The low price and versatility. I can add my iPod®, satellite tuner, and any other portable easily. Plus, the built-in HD Radio is great. I also love the convenience of the built-in Bluetooth®. Driving a stick shift, you never want to hold a phone. Bluetooth just feels safer.
What's the first thing you show people about your car audio system?
The big volume knob.
What was the most difficult part of the installation?
The kit. My car is a "modify" fit, so the kit needed to be ground down a bit.
What plans, if any, do you have for future upgrades?
My next step will be to replace the factory speakers with new aftermarket models.