Erick C's 2010 Chevrolet Camaro
Items installed:
Installation Description
After getting my package in from Crutchfield, I popped opent the boxes (with MUCH excitement) and fished out the wiring harnesses. The 2010 Camaro Adapter has an interface harness that plugs into the car's wiring so no cutting was involved (YAY!). I wired the Farenheit TID-831NRB's harness to it, fitted all the wires and boxes into the dash, mounted the system and installed the Adapters faceplate.
Q&A Section
Why did you decide to upgrade your A/V system?
The factory system, being nice, was limited in my opinion. I prefer multiple sources of entertainment while driving, and find a DVD system INVALUABLE on long trips. Something HAD to be done! The only downside is that I lost the steering wheel controls (no biggie there for me).
What's the first thing you show people about your installation?
The way the 2010 Camaro Mounting Adapter looks factory installed. This thing is a life saver, as without it, I couldnt upgrade. That and the sound... even with an entry level head unit, its AWESOME!!!
Why did you choose these products?
Price, plain and simple. The Farenheit system is a stepping stone for me, as I am eventually going to go to a dual din format video navigation system. The Subs and box I already owned, and the amp was priced right for my application needs.
What was the most difficult part of the installation?
Fitting all of the wires and boxes (1 for the Mounting interface, 1 for the head unit - the amp is an external piece) into the space given. The saving grace of it all is that there is a "shelf" above the stereo mounting area, and both boxes and most of the LONG harness wires (after bundling and wrapping them) fit up there. The factory wiring harness was the toughie though, as its rather bulky.
What plans, if any, do you have for future upgrades?
My next step is to replace the factory speakers, and then the Farenheit (MONTHS from now.. gotta save my pennies) head unit. Since Ill be losing the Amp that came with the Farenheit unit, Ill be looking into a decent 4 channel amp as well. Im planning on the VIBE BlackDeath QB69 6x9's for the rear deck, and Kenwood Excelon KFC-X1730P 6-1/2 for the fronts with a Kenwood Excelon XR-4S driving all 4.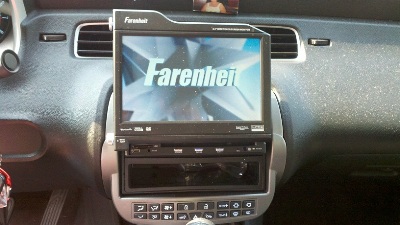 Farenheit TID-831NRB installed, powered on, screen closed.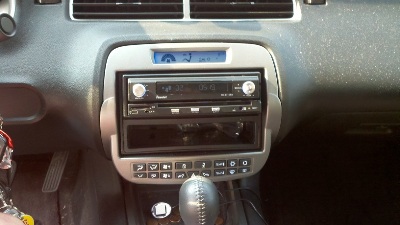 Farenheit TID-831NRB installed, 8" Screen opened.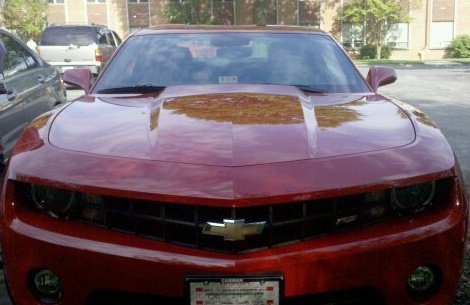 My Baby
Vehicles in the Customer Car Showroom are submitted by customers and fans, and edited by Crutchfield writing staff. You can find more of these articles on the Showroom main page.