George N's 2001 Ford Ranger
Vehicles in the Customer Car Showroom are submitted by customers and fans, and edited by Crutchfield writing staff. You can find more of these articles on the Showroom main page.
Items installed:
Installation Description
Please check my webiste at george-novak.com for all the pictures and installation instructions. I give Crutchfield full rights to use any of the pictures and information on my pages.
Editor's note: George has some great photos of the installation processes for his stereo and speakers in the Audio & Video section of his site.
Q&A Section
Why did you decide to upgrade your A/V system?
Factory system stopped playing CD's after a few years
What's the first thing you show people about your installation?
The Alpine stereo
Why did you choose these products?
Best quality
What was the most difficult part of the installation?
The additional wiring for my subwoof and tweeters
What plans, if any, do you have for future upgrades?
The Apline is starting to fall apart, so I want to go back to a Pioneer head unit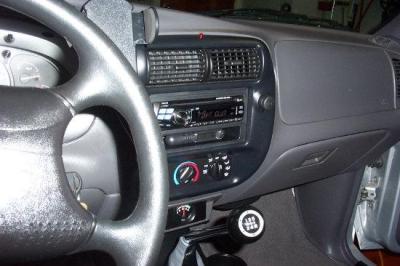 Alpine stereo installed in dash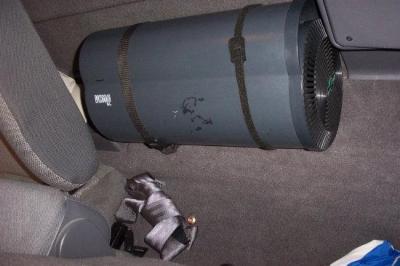 Yes, an 8 inch sub will fit in the back of a 2 door Ranger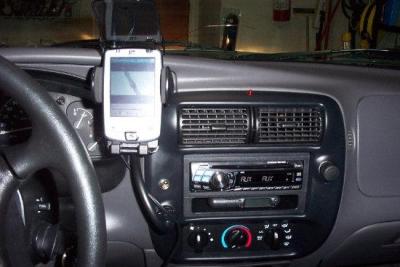 Using the AUX port to play a video from my PDA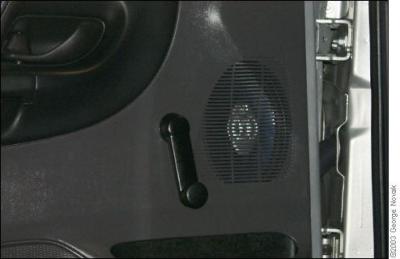 Pioneer speakers in the front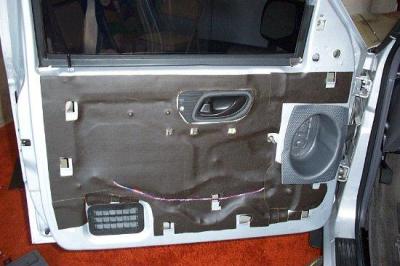 Dynamat and speaker baffles on the door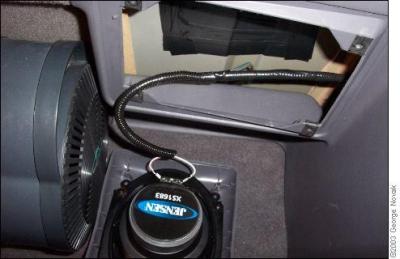 Jensens in the back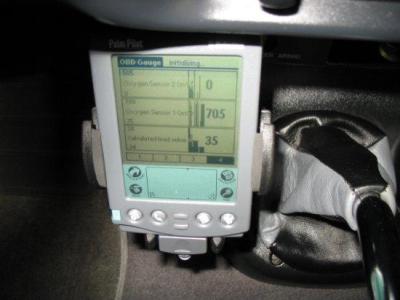 OBDII scanner on my old Palm PDA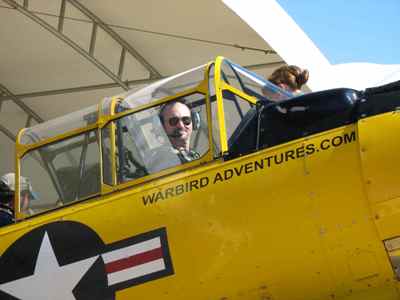 Only good picture I could find
Return to the Customer Car Showroom.