Greg D's 2003 Nissan 350z
Items installed:
2 12" W6 4 Ohm Dual Voice Coil JL Audio Subwoofers
1 enclosed subwoofer enclosure
1 Hifonics 1600 watt mono amplifier
1 Pioneer AVH-P4100DVD Head Unit
4 Bose 6 1/2" Component Speakers
2 Bose Component Tweeters
Custom Infiniti Car wiring Harness
Installation Description
I've been in Iraq so I had my Friends at Extreme Car Audio take my Job over so I could have more time driving instead of installing. They did follow my every Desired
Q&A Section
Why did you decide to upgrade your A/V system?
I've always wanted my own system in a really nice car. well I got my 350z and then I thought where the heck is my system! so I went out and took the best brands I liked and put them together into the best system for me!
What's the first thing you show people about your installation?
the first thing I would show any one would be the Custom Enclosure with my Subwoofers, the way they fit like a glove in the back of my 350z and how everyhting just works together and creates an amazing system!
Why did you choose these products?
I've chose all my products because Jl Audio and Pioneer are two amazing companies for car stereo products!
What was the most difficult part of the installation?
most Difficult part of my entire installation was Not beig there to stand by my car to make sure thing were going as planned and the way I wanted it to come out!
What plans, if any, do you have for future upgrades?
I am going to be adding a 15" BTL or Jl Audio subwoofer. I am going to be gettin brand new componet speaker all Jl Audio, and I am currently looking for a new shallow mount 10 inch to replace my old bose 10 inch subwoofer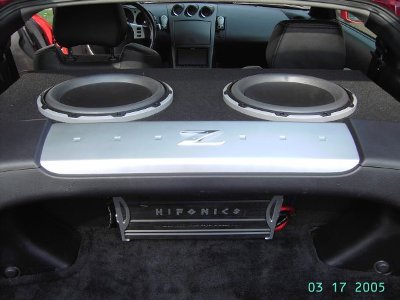 The amp rack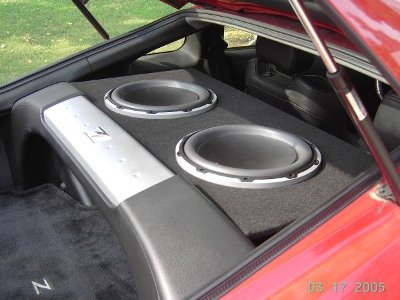 The subs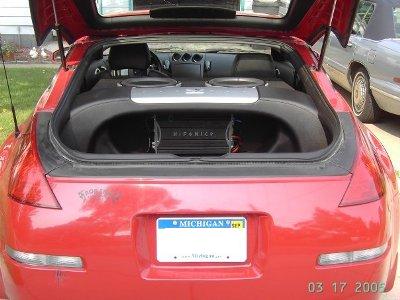 The 350z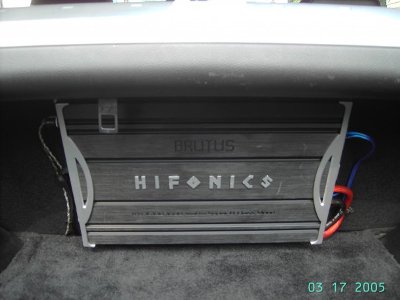 The amplifier