Ian M's 2007 Toyota Tacoma
Items installed:
Alpine Type R SPR-69C 6X9 100W RMS 300W Peak speakers in the front doors.
Alpine Type R SPR-17c 6X 1/2 100W RMS 300W Peak speakers in back doors.
Aftermarket speaker adapters to mount the speakers.
Alpine MRP-F450 70W RMS X 4 For the speakers.
Alpine MRP-M650 600 RMS X1 at 2 ohm For the sub.
12"Alpine Type R Sub SWR-1242D configured at a 2 ohm load (600W) in a custom box.
Sony MEX-BT2700 Head Unit
Street wires to power the amps (one kit for each amp with 4-gauge cables)
Dynamat Xtreme: 3 bulk boxes and one trunk kit (128 SQF total, only 2 sheets remained)
Installation Description
Started off by stripping down the whole interior to bare metal taking out the seats, carpet, cables, door panels and roof panel. Installed Dynamat on the whole interior, doors, roof, floor and back panel. In total almost 128 sq feet. Then installed the head unit and all the new monster cables for the speakers and the amp wiring kits from street wires. After the cabling was done, the amps were located under the seats and then the new speakers on the doors with the adapters. Finally mounted the new 12" sub on a custom vented box on the back bench and tied it down with strap-ons on the stock hooks provided for the car seat. calibrated the speakers with low pas filters on the amp and the sup with high pass filter and bass boost. The sound is Clean Clear and Loud thanks to the Dynamat.
Q&A Section
Why did you decide to upgrade your A/V system?
Bacause I wanted to have a high performance sound system in my truck.
What's the first thing you show people about your installation?
The custom sub box
Why did you choose these products?
I had own previous products of the same brand with no problems
What was the most difficult part of the installation?
The Dynamat
What plans, if any, do you have for future upgrades?
A new head unit with nav and dvd and a second sub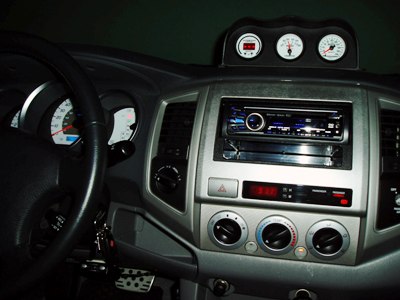 Sony head unit
Stripped down interior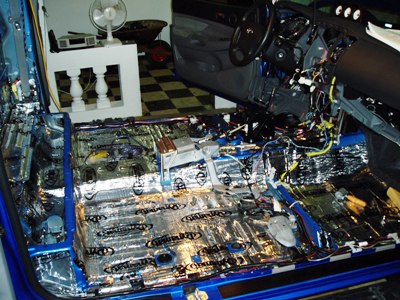 Dynamat installed on interior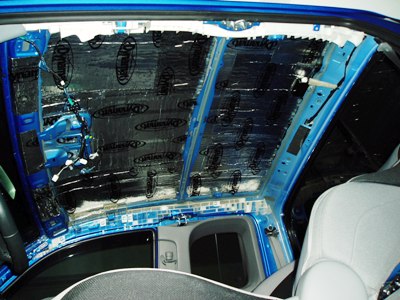 Dynamat on the roof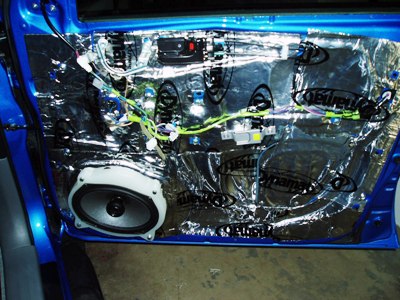 Dynamat on the front door with speaker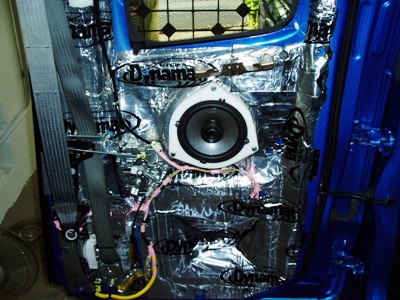 Dynamat on back the door with speaker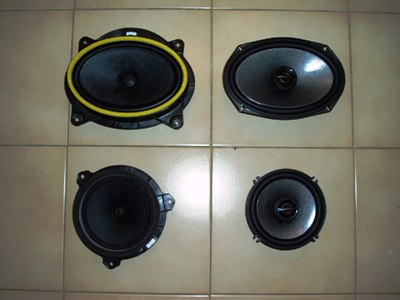 Stock vs Alpine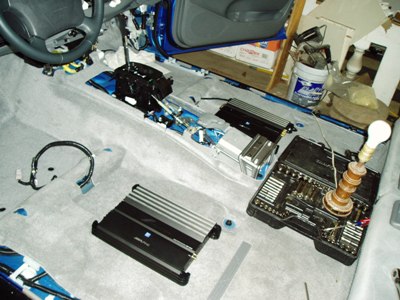 Amps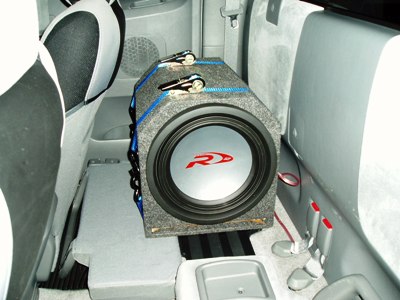 12" sub in custom box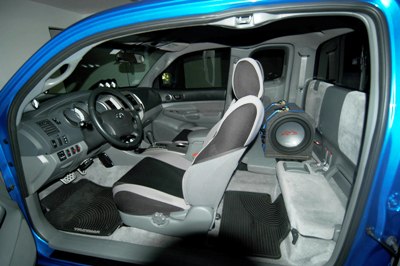 Finished interior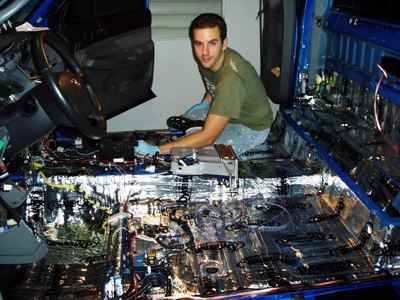 The man behind the truck
Return to the Customer Car Showroom.