Jake D's 2002 Chevrolet Malibu
Items installed:
Alpine CDA-9886 head unit coupled with Metra wiring harness to factory connector, providing signal to PXA-H701 through AI-Net interface.
Alpine RUX-C701 controller for PXA-H701 processor providing unified control, mounted in custom double-din bracket under deck.
Alpine PXA-H701 multi-channel audio processor.
Focal 165K2P Special Series midrange drivers in factory door locations.
Focal TN52 tweeters in dash bezel.
Eclipse E505CSP 3" center channel driver grill clothed to match interior.
Audison 150.2 amplifier providing exceptional signal to midrange drivers.
Focal 165A1 single voice coil (4ohm) subwoofer mounted in custom fiberglass enclosure to enhance low-end frequency response and floats above truck deck.
MTX Thunder 5604 4-channel amplifier supplying signal to Focal TN52 tweeters and Focal 165A1 13" subwoofer.
Doors sealed with ABS plastic heat-molded to cavity and sealed with Dynamat to promote exceptional midbass response.
4 gauge power wire by Tsunami, attached to battery with GM sidemount battery terminal adapters.
Rockford Fosgate 150amp breaker attached within 12" of (+) battery post.
4 gague ground line from battery to chassis, and from battery to engine block to promote uniform ground plane.
Custom ABS Battery cover to protect from possible shorts, in conjunction with rubber post boots on battery itself.
Stinger fused distribution block on amp rack to futher protect wire and equipment.
Sound Quest platinum distribution block for ground distribution.
All wires loomed and secured every 8" to promote system integrity, safety, and longevity.
Alpine CHA-S634 CD changer mounted on rear deck in trunk, connected to PXA-H701 using AI-Net.
Memphis Audio brand RCA interconnects between PXA-H701 and amplifiers.
Stinger 4ga to 8ga solid adaping terminal for MTX amplifier power supply.
Installation Description
Deciding to make a stealth system in my car has made it simple to decide the locations of the equipment. Utilizing the factory locations for door speakers lead me to purchase the PXA-H701 for its expansive equalization and impressive time alignment features, as well as its extensive crossover flexibility and component support. I wanted to have the controller easy to operate, so I had Ryan at Street Sounds in Havelock NC help me build a custom double-din carrier to attach my deck and the controller. I am very pleased with the results. I placed the tweeters in the dash to provide a stock-ish appearance and hid all the other equipment behind the seats or in the trunk.
Q&A Section
Why did you decide to upgrade your A/V system?
I have always been a lover of music, and the better I can have it reproduced, the happier I'll be.
What's the first thing you show people about your installation?
Generally I show them the amp rack behind the seats, and how it has constantly evolved. It's nice to show that you can use otherwise unutilized space for equipment that enahnces the listening pleasure in a vehicle.
Why did you choose these products?
I enjoy Alpine's interconnectivity between components and their pristine audio reproduction. Also, I have been running Focal components in my car since 2007, and have heard nothing like them so far on the market.
What was the most difficult part of the installation?
Mounting the midrange drivers in the door was tough, because the Malibu has factory 5X7's. so I had to modify the plastic casing (which is also the window track mount) and still get the new speakers to seal.
What plans, if any, do you have for future upgrades?
Will be modifying my amp rack completely to make it a classier looking install by using a facia plate with plexi windows to look in at the equipment.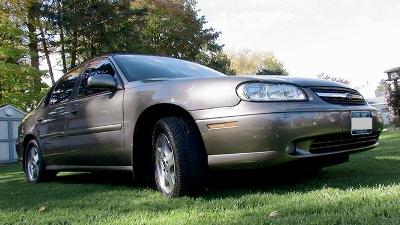 Malibu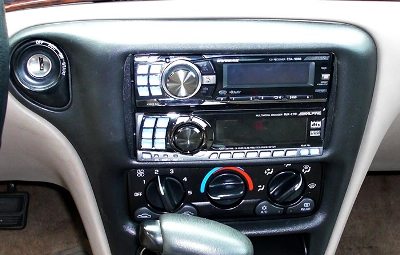 My stereo console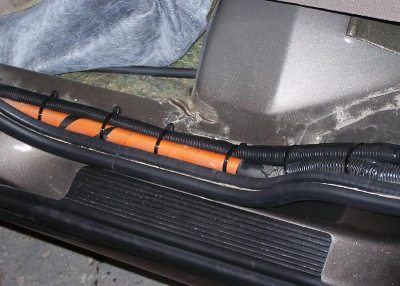 All wires loomed and secured every 8"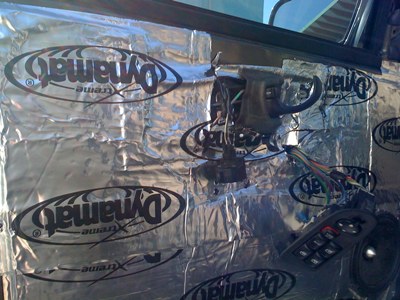 Doors sealed and deadened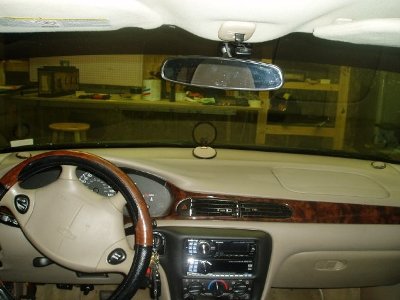 Entire dash area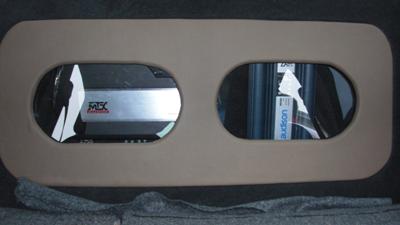 The new amp rack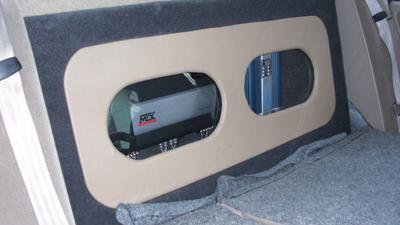 Another view of the amp rack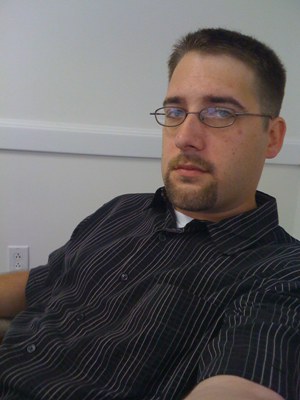 It's just me