Jo L's 2005 Ford Focus
Heads up!
Welcome to this article from the Crutchfield archives. Have fun reading it, but be aware that the information may be outdated and links may be broken.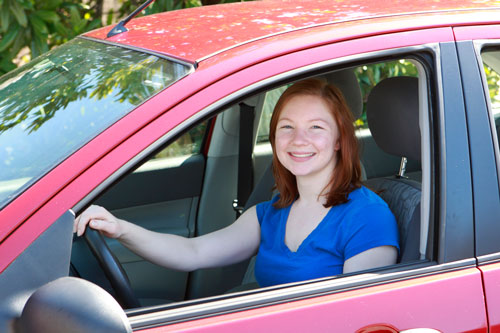 Jo, behind the wheel of her '05 Focus
Items installed:
Jo's Story
Jo's a Crutchfield copywriter, and she loves telling all her friends about how much she enjoys the sound of the new Pioneer DEH-P5200HD CD receiver she's installed in her car.
Q&A Section
What made this stereo the right one for you?
I love to get the variety of listening to the radio but I always had this inner argument with myself about signal quality — a cool song would be playing with a not-so-great signal, and I'd struggle about changing the station. It's great to have access to HD stations so I don't have to think twice about signal quality
What feature(s) do you like most about HD Radio?
I really like how clean the signal is — I don't hear nearly as many crackles and pops. It's also nice to get a little more information displayed about the station I'm on. Even if I tune in during a commercial, I can still figure out where I've landed, and if I want to stay.
Any other HD Radio thoughts?
When I first was researching HD radio, I saw a lot of confusion on the web about what 'HD' stands for. It's understandable to be confused, since HD radio refers to a digital signal, and HDTV refers to High-Def, although both are operating with a digital signal.
What plans, if any, do you have for future upgrades?
Changing out the receiver made my factory speakers sound better, so for now I'm just appreciating the improved sound. My next upgrade would be Dynamat and speakers, and maybe add an amp and sub down the road.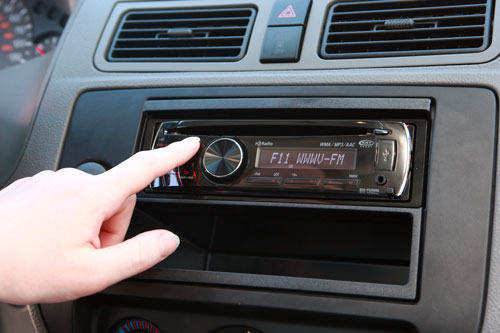 Digital radio at the touch of a button
Vehicles in the Customer Car Showroom are submitted by customers and fans, and edited by Crutchfield writing staff. You can find more of these articles on the Showroom main page.