Keith R's 1999 Mitsubishi 3000gt
Items installed:
Audiobahn AW12Q DVC subwoofer
Audiobahn 1 farad Cap
Audiobahn A1800DQ AMP
Installation Description
I started by removing all the trunks plastic and carpet parts. I used parts of the plastic inserts and cardboard to make templates for cutting the wood. I made the sub box out of $15 worth of ¾ MDF. I spent about $60 on marine grade black vinyl and foam purchased at a local fabric store. I wanted to maintain accessibility of my spare tire so I built around it.
Q&A Section
What's the first thing you show people about your installation?
First thing people notice is how loud this is. It was measured at 149.00 decibel at a local car show.
Why did you choose these products?
I liked the craftsmanship of the equipment
What was the most difficult part of the installation?
The amp rack was most difficult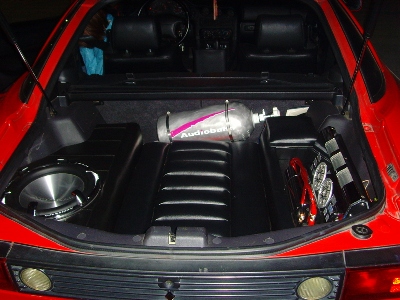 Custom installation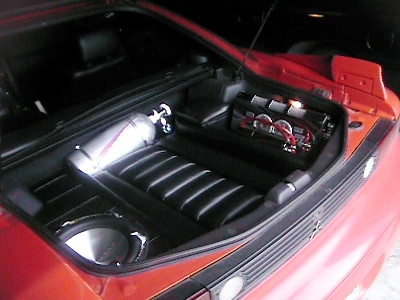 A different view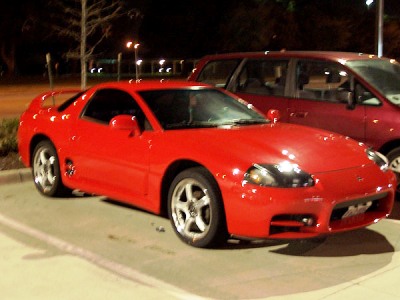 Keith's ride