Marisa D's 2004 Jeep Wrangler Sport
Items installed:
JVC KD-A805 CD receiver
Kicker TCVT102 10" sealed subwoofer enclosure
Polk Audio db521 5-1/4" 2-way car speakers
Marisa's Story
Marisa loves driving her Jeep, but not fumbling for her phone. "It never fails — I always get a call when I'm shifting gears." The built-in Bluetooth convenience of her JVC Arsenal KD-A805 CD receiver leaves her hands free to drive — and offers much more.
Since Marisa hears her calls over the Jeep's speakers, carrying on a conversation is easier. "I've used Bluetooth earpieces, but they don't work well over road and wind noise. Hearing my calls over the speakers is much better." And it works both ways as well, since her receiver comes with an external microphone. "Thanks to the external microphone, I don't have to worry about whether the person I'm calling can hear me."
"A Jeep is a challenging environment in which to get good sound. There's a lot of open space with the top down. Nevertheless, with the right combination of components, quality sound is very possible. My car's proof of that...and it's just what you need on a warm, fun, summer day."
Q&A Section
What made this stereo the right choice for you?
Several features. I like the Bluetooth of course, but I also appreciate the MP3 playback and the detachable face — security is an issue with a Jeep.
What's the first thing you show people about your car audio system?
Technically, nothing. I let them hear it vs. see it. The sound speaks for itself.
Why did you choose these products?
They gave me good value — I enjoy excellent sound at reasonable price. Plus, the Kicker produces good bass without taking up a lot of space. There's not much room in the Jeep to begin with and I didn't want to sacrifice any more than I had to.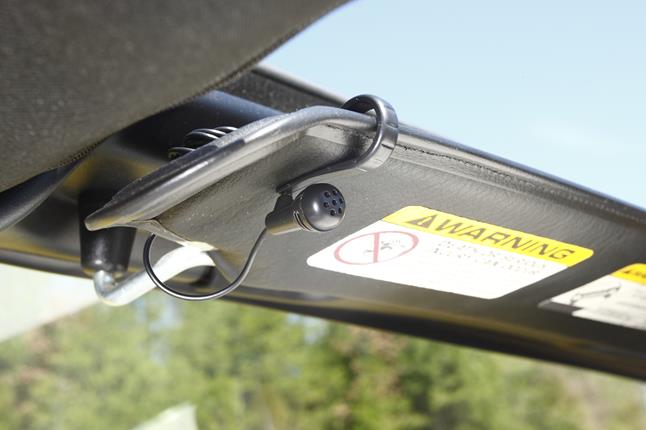 The external microphone ensures clear sound when making a call
The JVC receiver is great-looking addition to the dash of Marisa's Jeep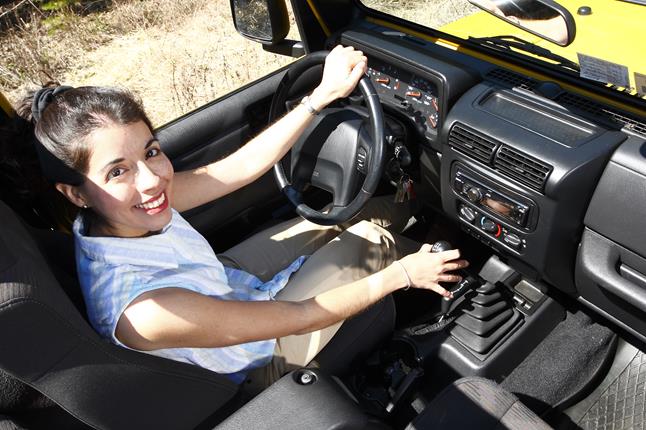 Great sound and Bluetooth convenience — Marisa has it all in her Jeep
---
Vehicles in the Custom Car Showroom are submitted by customers and fans, and edited by Crutchfield writing staff. You can find more of these articles on the Showroom main page.