Oliver S's 1997 Subaru Outback
Items installed:
Installation Description
Me and a friend thought that it would be awesome to get a 12" and two 10" subs. I wanted to stick with Alpine because I am a very strong believer in their equipment. I bought two sheets of 3/4 inch MDF at Home Depot. My friend and I spent two days making the box, but it paid off.
Q&A Section
Why did you decide to upgrade your A/V system?
When I traded a PSP for 3 10" JL Audio subwoofers. I thought that it would be awesome to have two 10"s and a 12".
What's the first thing you show people about your installation?
My sub box.
Why did you choose these products?
Because I have been very satisfied with Alpine products in the past.
What was the most difficult part of the installation?
Spending late nights trying to finish the massive 7.2 cubic foot box.
What plans, if any, do you have for future upgrades?
Contact Alpine about maybe starting a sponsorship.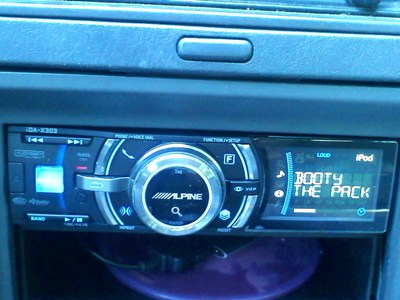 My IDA-X303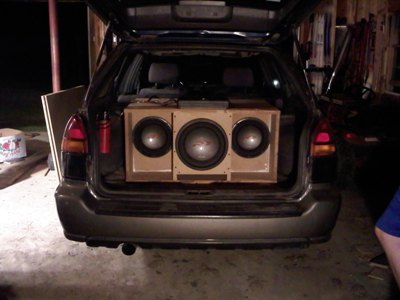 The test to see if the box fits. And it does!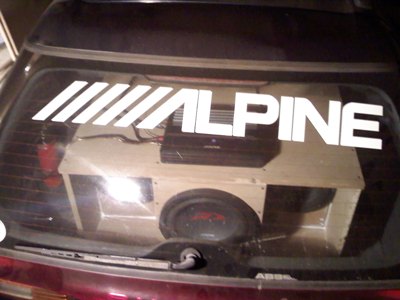 Alpine sticker and the subs!