Scott A's 2006 Jeep Rubicon
Vehicles in the Customer Car Showroom are submitted by customers and fans, and edited by Crutchfield writing staff. You can find more of these articles on the Showroom main page.
Items installed:
Scott listens to Internet radio in the car
Scott is a huge fan of Pandora® Internet radio, and he uses his iPhone® to listen to his stations while he's on the road. Alpine's new IDA-X305s digital media receiver lets him control his iPhone's Pandora app using the stereo itself, and keep the iPhone stashed safely away — no more fumbling around.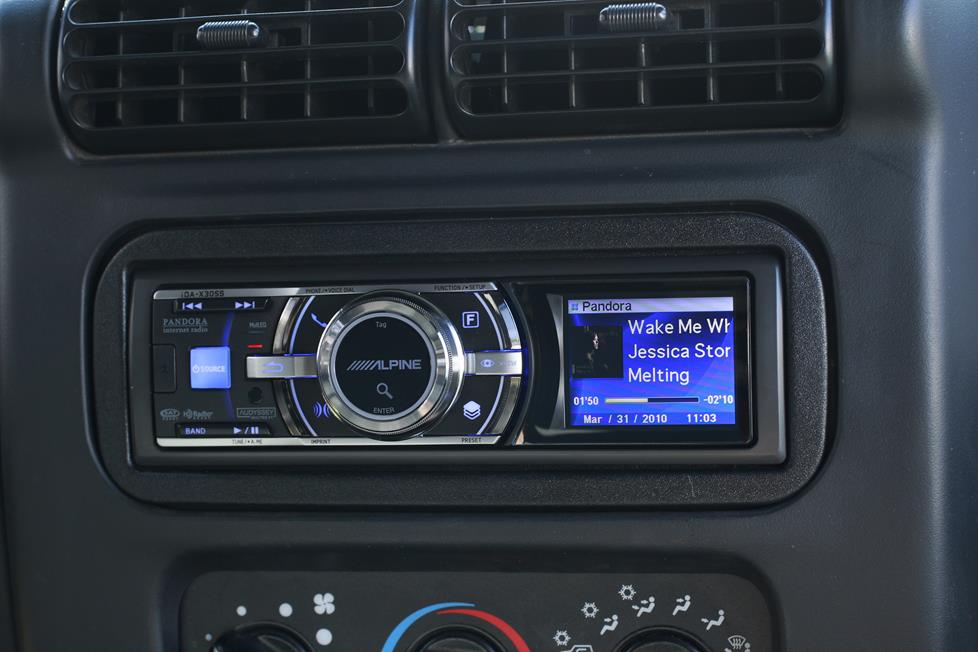 Pandora in action in Scott's dash
Q&A Section
Why did you decide to upgrade your A/V system?
I really wanted better sound quality, and a better way to listen to Pandora in my car.
Why did you choose the IDA-X305s?
I love Pandora, because it lets me set up the music I want to hear. I'm in my car a lot, and listening to Pandora used to be tough — I had to mount my iPhone on the dash and run a wire into the aux input. It worked OK, but it was pretty tricky to switch stations or skip songs. The IDA-X305s addresses those problems, and it's a much cleaner installation.
What's a feature you really like on your new stereo?
I love how I can continue rating songs — just push and turn the large dial left or right for a "thumbs-up" or "thumbs-down." This helps me keep my Pandora stations running the way I want them to.
How's the sound quality?
Better than expected — the songs streaming from Pandora sound as good or better than what's on my iPod most of the time.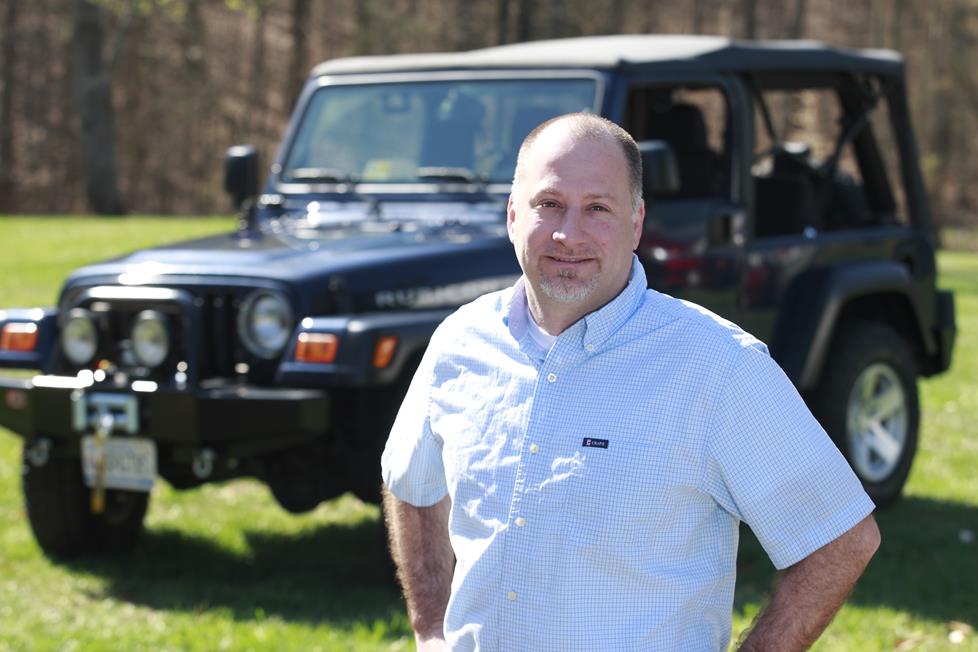 Scott and his 2006 Jeep Rubicon Unlimited
Return to the Customer Car Showroom.