Stanley F's 1994 Mazda Miata
Items installed:
Installation Description
My wife's Miata was in need of an upgrade a few years ago so I called Crutchfield for an assist at that time we already had the custom 2 10" mounting system sold by RavenWing Performance in her car. Ziggy and I decided on the Alpine with the Infinity 5-Channel Amp. It was a perfect fit. The sub enclosure is lined with Dynamat Extreme and all cables are higher end. We also upgraded the 12 power system for the amp at the time. The single-din Alpine is installed with a Crutchfield wiring harness. Everything is soldered and shrink wrapped and cut to length. Even the iPod mounting bracket was done thru Crutchfield.
My wife has won many awards with her car. She was fortunate enough to have her favorite actor Steven Seagal sign her car. Recently she won the Best ICE (In Car Entertainment) at Mazda's 20th Anniversary Miata Fest.
Q&A Section
Why did you decide to upgrade your A/V system?
Needed some more higher end components
What's the first thing you show people about your installation?
The trunk!
Why did you choose these products?
A Chrutchfield advisor Ziggy helped us
What was the most difficult part of the installation?
The Custom enclosure and wiring cleanup
What plans, if any, do you have for future upgrades?
iPad integration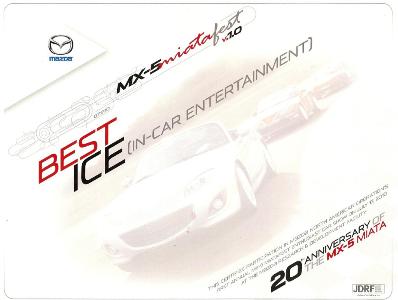 Mazda ICE Award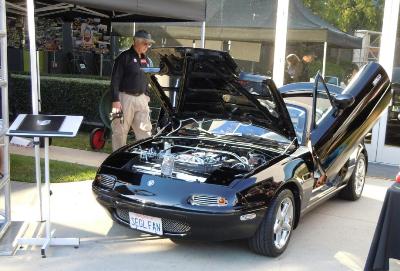 MiataFest ICE Winning Car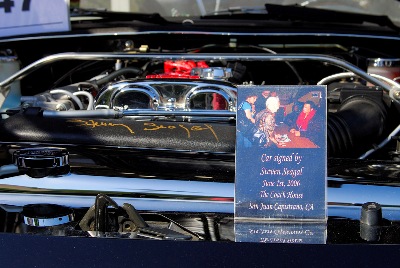 Steven Seagal Signature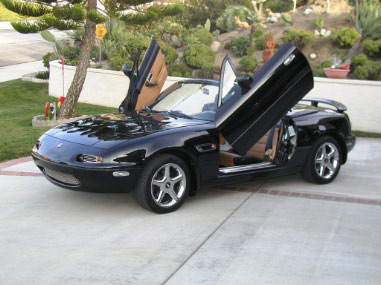 Lambo Doors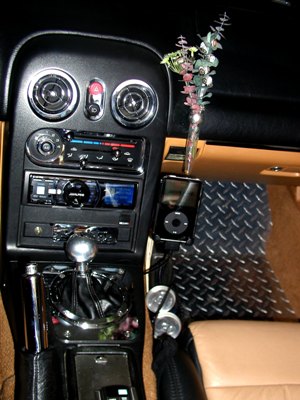 Miata Console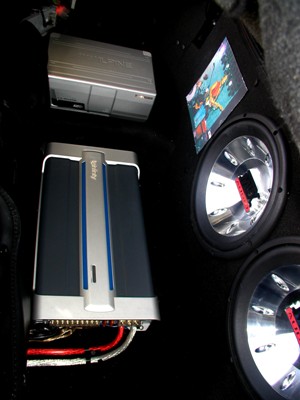 Amp Subs and Changer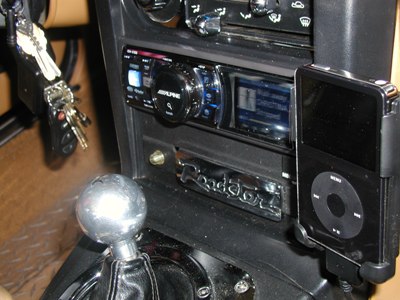 iPod Setup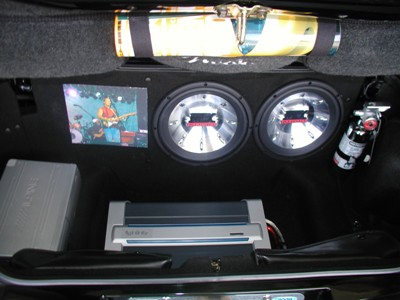 Trunk Rear View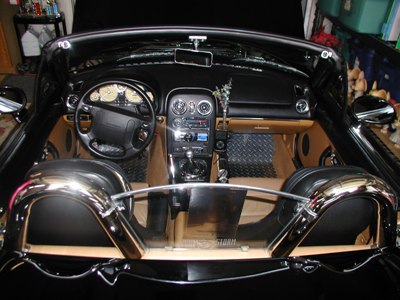 Car Cockpit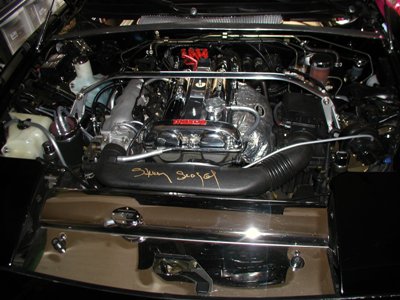 Miata Engine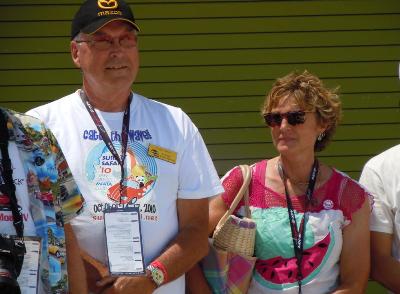 Miata Fest ICE winner
Vehicles in the Customer Car Showroom are submitted by customers and fans, and edited by Crutchfield writing staff. You can find more of these articles on the Showroom main page.