Stephen J's 2000 Dodge Intrepid
Vehicles in the Customer Car Showroom are submitted by customers and fans, and edited by Crutchfield writing staff. You can find more of these articles on the Showroom main page.
Items installed:
JVC KD-S15 CD reciever (20 watts RMS x4).
A pair of 6-3/4" Infinity speakers in the front door.
A pair of 6"x9" Infinity speakers in the back.
A pair of Infinity tweeters in the front doors beside the windows.
A pair of Kicker comp 12" inch subwoofers.
A Sony Xplod 1200 watt amplifier. You can hear every word said loud or not so loud and without it sounding cheap and fuzzy because this amp wasn't cheap.
Installation Description
I got someone else to put my 6"x9"s and 6-3/4"s in, but my tweeters came in great condition with the car. I bought my wiring harness kit, dash kit, and my CD player and installed them myself in under a hour. For that all I needed was a screw driver, wire crimpers, and electrical tape, but different people use different ways.
My subwoofers and amplifier sound nice together. I just had them professionally installed because I knew how to put them in but the whole running the wires under the carpet and tuning the amp are the parts I wasn't good at. They sound great and you can hear me coming when I'm driving from a distance.
Q&A Section
Why did you decide to upgrade your A/V system?
When I got a job and realized that I needed to upgrade it.
What's the first thing you show people about your installation?
My subwoofers and how they sound.
Why did you choose these products?
Because all in all they weren't too expensive but the sound quality is great.
What was the most difficult part of the installation?
Figuring how to get the dash out at first.
What plans, if any, do you have for future upgrades?
My 6"x9"s ,6.75"s and possibly tweeters. I want new Kickers, or Infinty brands for those so they'll sound great.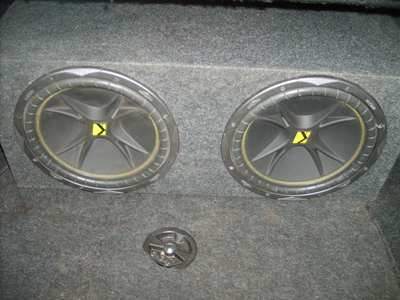 My 2 12" Kicker Comps and box.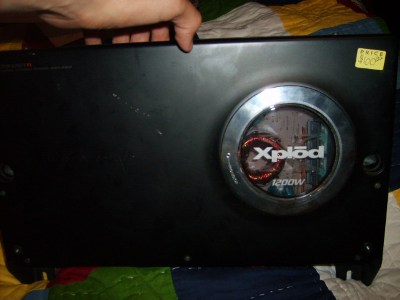 My amp before it was hooked up.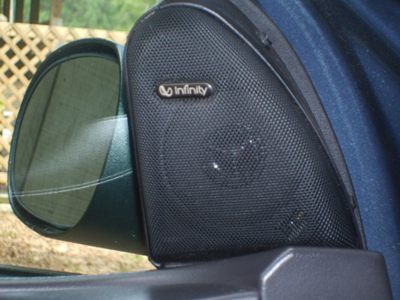 One of my Infinity tweeters.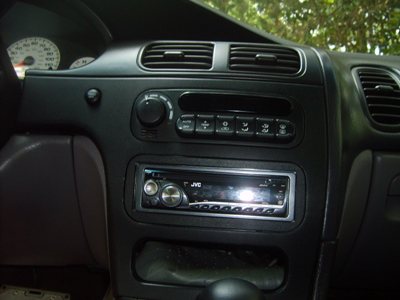 My CD player in my car.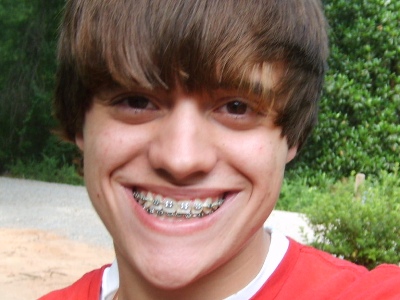 Me the day I got my subwoofers.
Return to the Customer Car Showroom.