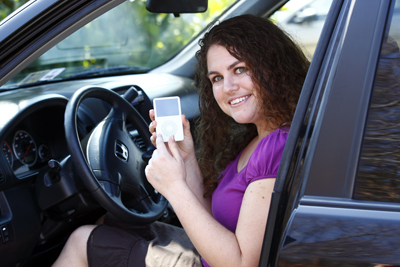 Tara added iPod control to her 2004 Honda CRV.
Items installed:
Tara's Story
Tara, a Crutchfield copywriter, keeps all her tunes on her iPod. She used to listen in her car using an adapter, but quickly realized she was looking for more options and flexibility in her listening experience.
She considered all the options available, and decided that in order to get what she wanted, like the ability to search iPod menus using the receiver's controls, she'd need to replace her factory radio with an aftermarket stereo that featured built-in iPod control.
Tara settled on the Sony CDX-GT930UI CD receiver. She liked the idea that she could control her iPod from the stereo, keep it charged, and stow it in her glove box while driving. And it even exceeded her expectations in some ways. "The Digital Music Plus sound enhancer really works," she says. "I noticed new details in the highs and lows."
"I've also noticed that the stereo imaging is better," says Tara. "I can make out the separate instruments and where they're coming from."
Q&A Section
What made this stereo the right choice for you?
I wanted something that let me connect my iPod but also let me change albums while driving. In the past, I had an iPod adapter where I'd have to disconnect the iPod, change the album, and then reconnect it again. With the Sony receiver, I can quickly scroll through artist names or albums on the display, and pick the one I want.
What's the first thing you show people about your car audio system?
How easy it is to jump between songs — that's essential to me because my iPod's full of music, and it takes too much time to jump around in there.
Why did you choose these products?
Lucky for me I work at Crutchfield — I got a recommendation on this model from a co-worker. Plus Sony is a trusted name, and it had the iPod-friendly features I was looking for.
What was the most difficult part of the installation?
The toughest part for me was finding a way to route the iPod cable from the back of the receiver into my glove box. The wiring and actual receiver installation were pretty simple, thanks to the kit and harness provided by Crutchfield.
What plans, if any, do you have for future upgrades?
I'd really like to upgrade my speakers. I think the system sounds ok now, but I imagine it'll be even better when I get around to new speakers.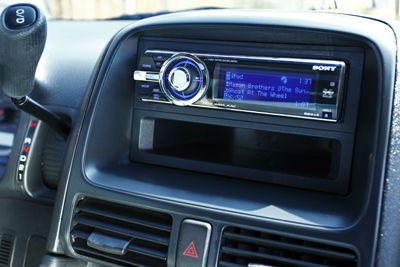 The Sony CDX-GT930UI fits perfectly in Tara's dash, and Crutchfield's free installation kit even lets her keep a handy pocket below.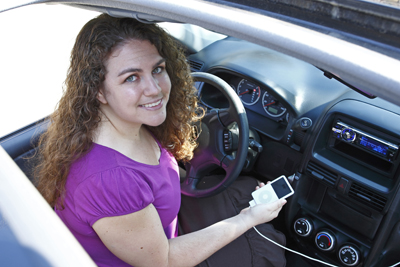 Tara can stash her iPod in the glove box now, thanks to some creative wiring.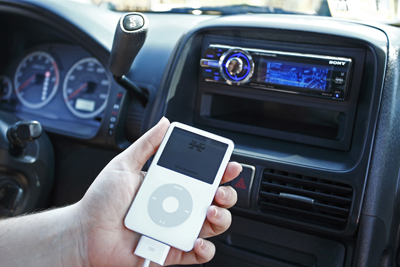 The Sony CDX-GT930UI takes control of Tara's iPod so she can jump through menus right from the stereo — and her iPod stays charged while she drives.