Byron Black's 2000 Mercedes Benz CLK430
Items installed:
Installation Description
Cheap, simple, no-holes mount for a Roady II in a Mercedes.
This is how I mounted my Roady II in my wife's 02' CLK430. It also works for a 00' E320 and probably for many other Mercedes Benz.
All that is required is the "visor clip" that comes with the Roady II, a small block of styrofoam and some electrical tape. On the "visor clip" remove the legs on the back (I never could see how this thing would fit on a visor) until you have nearly a flat mounting plate. Cut the block of foam for a nice firm fit into the little recess then tape the mounting plate on the front and cover the whole thing with tape. It does not have to be perfect tape job, everything is hidden.
It only takes a few seconds to move the radio from one car to another, or into the house. Now if I could figure some easy way to hide the power cord plug and the antenna wire.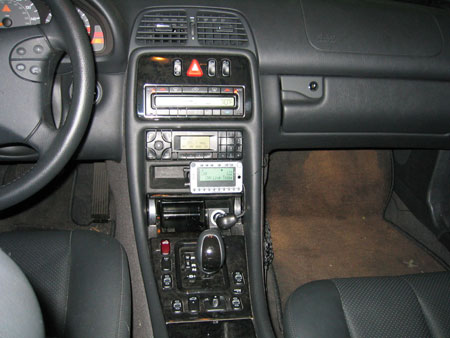 Completed Installation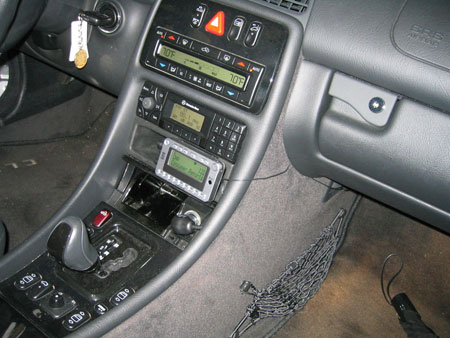 All wires are tucked neatly for a clean installation.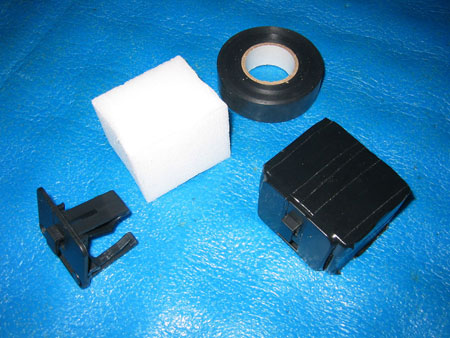 Everything you need.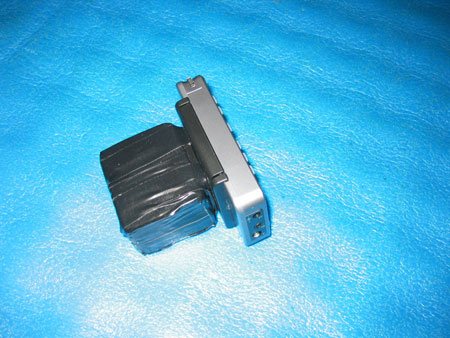 A completed custom mount for the Roady II.