Chris Blackburn's 1998 Dodge Dakota
Items installed:
Installation Description
It was a lot of work and fabrication for the subs to fit in the enclosure, but tried and true installation technique pays off. The amp is hidden in the side panel of the truck completely out of sight. The idea of the install is to keep the truck useful for family outings, as I do have family. It definitely makes travelling a lot better, and louder, too. The door and rear panel speakers went in fairly easy with the component tweeters mounted high on the door panel for sound quality.
Q&A Section
Why did you decide to upgrade your A/V system?
I like a stereo that is rich and full, not just in the driveway, but also on the highway.
What's the first thing you show people about your installation?
The sound of the install.
Why did you choose these products?
I've sworn by Infinity for over 10 years now. Kenwood has always made a simple head unit to use, and the sub box was done for ease of installation.
What was the most difficult part of the installation?
Mounting the amp in the body panel of the truck was the hardest part. I had to cut metal to fit the amp into position, then BOLT it into place (it is not held in by screws, it is literally bolted).
What plans, if any, do you have for future upgrades?
DVD and Satellite radio. I would like to do video sunvisors soon. Also re-incorporate a laptop computer back into the system.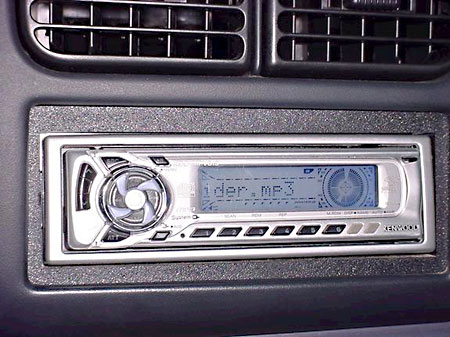 The Noise Generator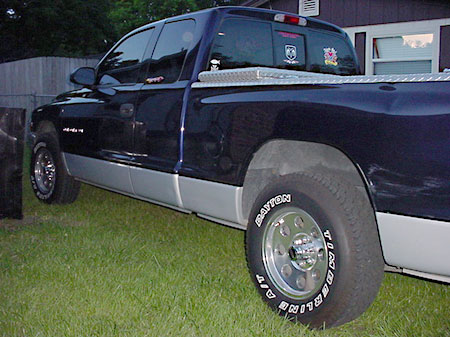 My truck in all it's "Purple Glory"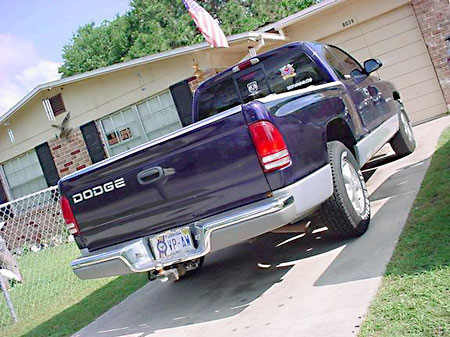 Another purple shot