Kirk Bowman's 2001 Ford Focus ZX3
Items installed:
Installation Description
Removing the stock stereo HAD to be first. Installing a new flipdown Blaupunkt cd/stereo was first. I started by upgrading the existing stock speakers to Kenwoods, bringing in some bass with a subwoofer tube to minimize use of trunk space, an amp to push it and finally tweeters.
Q&A Section
Why did you decide to upgrade your A/V system?
The car was purchased stock; WHO thinks stock anything sounds like something?
What's the first thing you show people about your installation?
The Kenwood tweeters. They really do look good flush mounted and sound crisp!
Why did you choose these products?
Always liked Kenwood speakers, first time trying Blaupunkt. Reviews, research, sound tests.
What was the most difficult part of the installation?
Removing the front door panels just to get to the speakers... yeah and the rear side panels (2-door hatch back).
What plans, if any, do you have for future upgrades?
Thought about ground effects, neon lights, exhaust system, lowering springs, and a racing chip.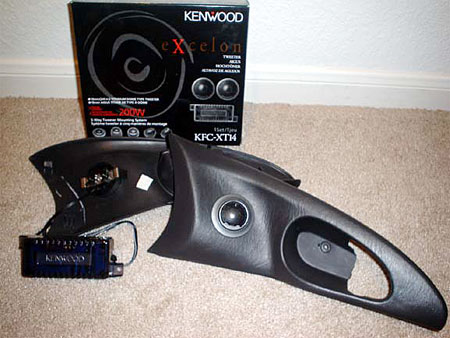 Excited about the install of new Kenwood Tweeters.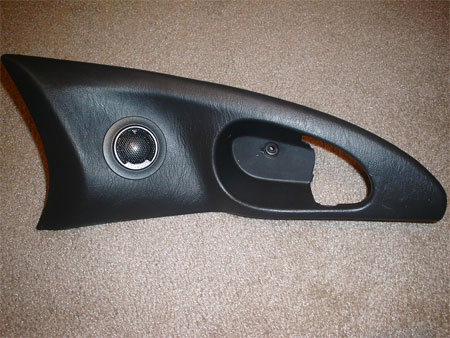 A close-up view of the flush-mounts.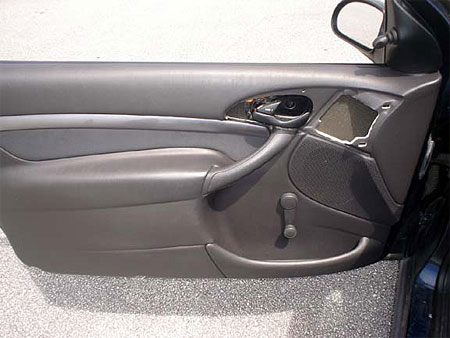 With the kick panel removed before the tweeter install.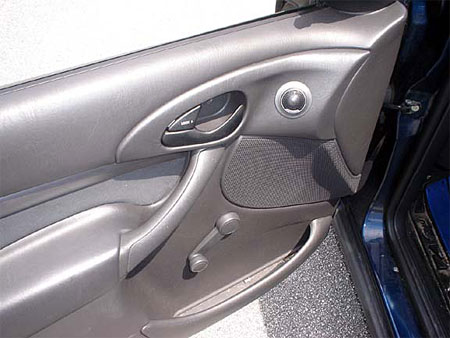 After the install of the tweeters.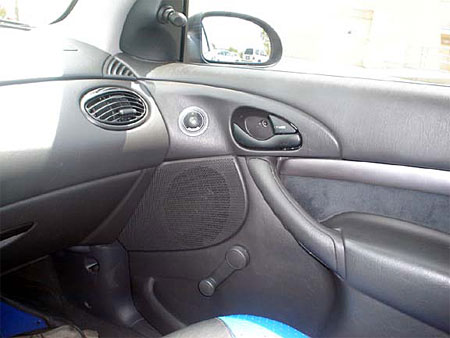 After the install of the tweeters passenger side.