Andrew Carmichael's 2000 Mazda Protege
Items installed:
2 Audiobahn AW121T subwoofers
Rockford Fosgate 4ga Wiring
Phoenix Digital 1200wt Amplifier
Installation Description
I do all of my stereo system installations by myself.
Q&A Section
Why did you decide to upgrade your A/V system?
I love to hear loud music.
What's the first thing you show people about your installation?
The bass!
Why did you choose these products?
Quality name brand of the products.
What was the most difficult part of the installation?
Splicing the wires together for the head unit.
What plans, if any, do you have for future upgrades?
Switching my 2 Audiobahn 12" subs to 2 Alpine Type R 12" subs.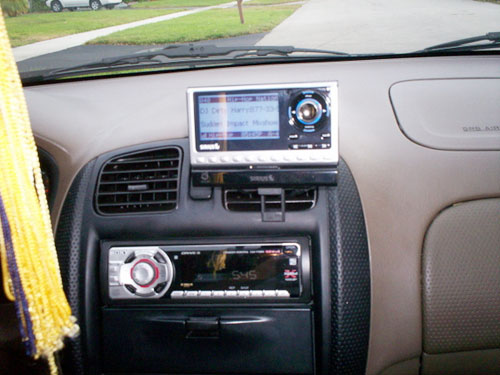 My Sony Head Unit and Sirius Reciever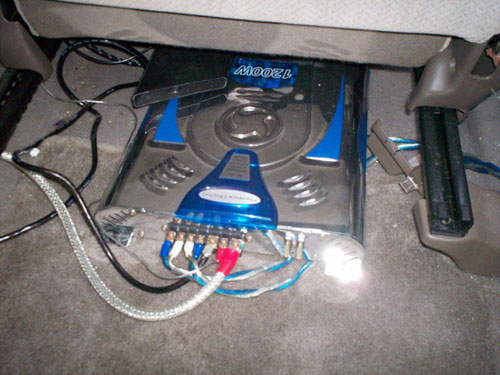 Phoenix Digital Amplifier and Wiring kit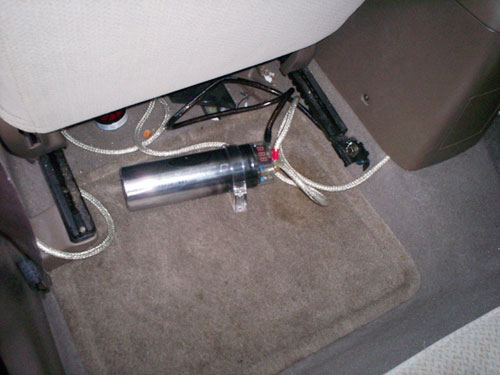 Tsunami 1.2 Farad Capacitor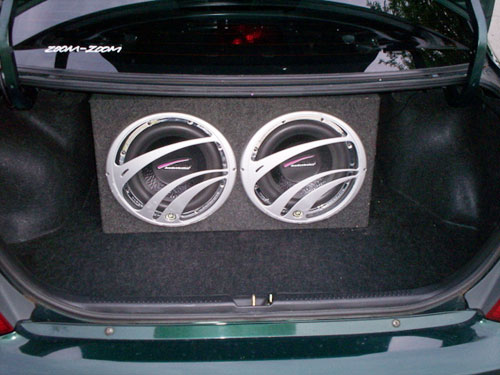 2 12" Audiobahn Subs