Ryan Cost's 1999 Honda Civic Si
Items installed:
2 - Soundstream Tarantula series 800.2
1 - Soundstream Tarantula series 1000.2
3 - Soundstream Tarantula series componet sets
Soundstream Parametric Equalizer
Soundstream Power Plant
Soundstream 40 Farad Digital Hybrid Super Capacitor
Soundstream VDVD-310R In-Dash DVD, MP3, CD, CDR,CDRW Player
Soundstream VHR-74 7" Wide (16:9) Monitor
Soundstream VCM-141 14.1" Monitor
Hooker Audio RCA
Hooker Audio 4 gauge Power
Hooker Audio 4 gauge Ground
Hooker Audio 8 gauge Power
Hooker Audio 8 gauge Ground
Hooker Audio 0 gauge Power
Hooker Audio 0 gauge Ground
Hooker Audio Battery Terminals
2 Hooker Audio Inline fuse holders
3 - Xstatic Batcaps Model : 400
Xstatic Batcap Model: 800
Installation Description
It was a very hard process. The sub enclosures were a pain, so was the floating amp rack. Everything fits tight and looks good. The entire car was built in 14 days right before the world finals in Kansas City. It was in the Soundstream booth for that event.
Q&A Section
Why did you decide to upgrade your A/V system?
Show Quality A/V was needed
What's the first thing you show people about your installation?
Center Channel
Why did you choose these products?
Sponser and Audio shop car
What was the most difficult part of the installation?
Everything
What plans, if any, do you have for future upgrades?
Lots of stuff comin' up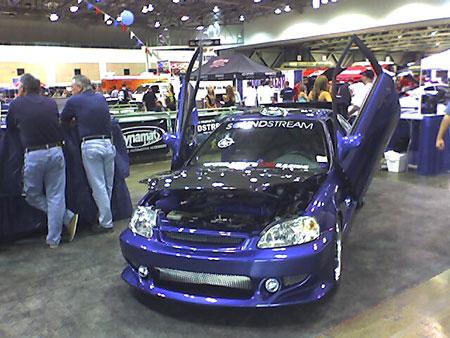 The car.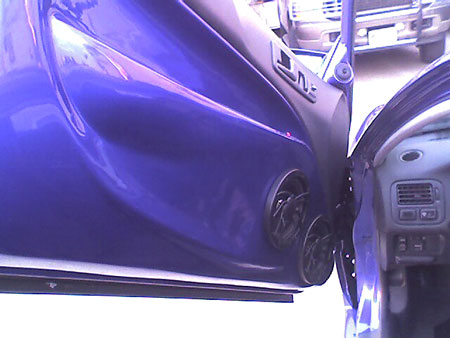 Custom door skins and speakers.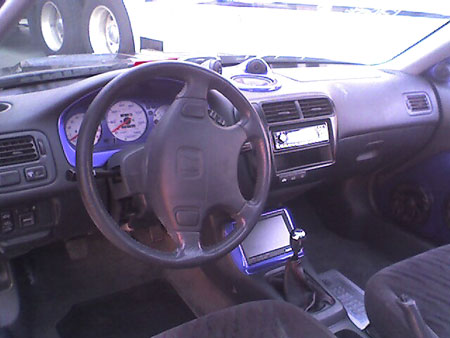 A shot of the custom dash and console.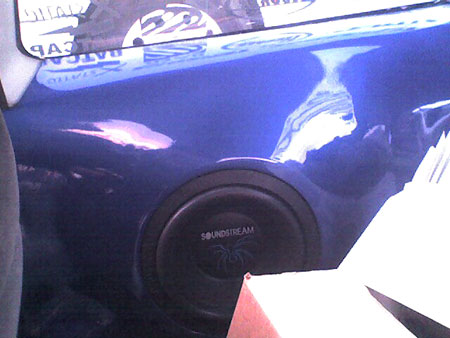 The sub enclosure with Soundstream woofer.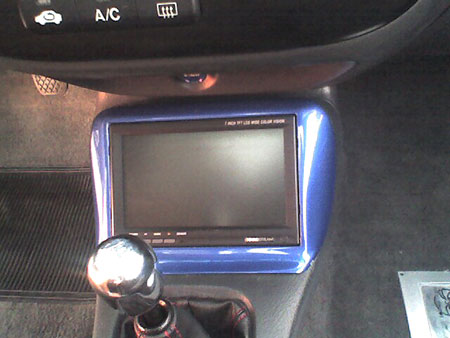 The front monitor mounted in a custom frame in the console.