West Craft's 1987 Toyota Pickup
Items installed:
Custom Sub Enclosure 11"W x 14"T x 4"D1 x 6"D2 with 3/4" MDF
Installation Description
It all started with the purchase of an XM Receiver. After beginning to listening to the radio a lot more than in the past, I was quickly consumed in the car audio craze. I researched the products exclusively on the Crutchfield website. I wanted something that would go loud yet still be something that would last me a long time. So, I wanted the major portion of the audio to come from a set of 6x9's, the baddest in component speakers. I also needed to replace my front speakers with some that would handle a little more power that would be coming from the new receiver. To push all of these components, I selected a Pioneer headunit, therefore creating an all Pioneer system.
It wasn't long before my system was installed when I realized my desire for good bass. I didn't get that deep boom I longed for from the 6x9's so I had one option: a sub. For this I had to select a compact sub that would fit behind my seat and a small amp to push it. The Rockford Fosgate Punch Stage 1, 8" subwoofer was just what I needed. Made for a small, sealed enclosure. I built the enclosure myself which fit perfect behind the seat. Once the final step of wiring and installing the amp was finished I was extremely suprised by the results. The single 8 added the perfect amount of bass to the pickup cab.
Crutchfield helped me every step of the way, and every component was purchased from them.
Thanks Crutchfield!
Q&A Section
Why did you decide to upgrade your A/V system?
I wanted a great sounding system and in a vehicle in which I haven't seen this done before.
What's the first thing you show people about your installation?
The setup I have behind the seat.
Why did you choose these products?
Good reviews, and I knew they would fit.
What was the most difficult part of the installation?
Installing the components behind the seat due to a lot of floor drilling along with trial and error.
What plans, if any, do you have for future upgrades?
Possible custom enclosure for 12" sub in passenger's floorboard.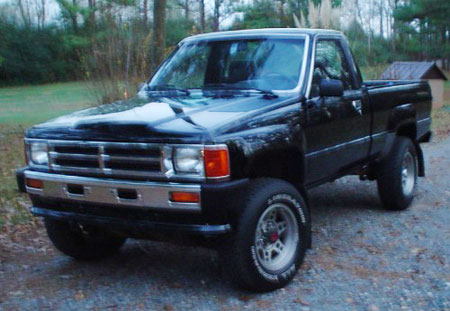 My 1987 Toyota 4WD Pickup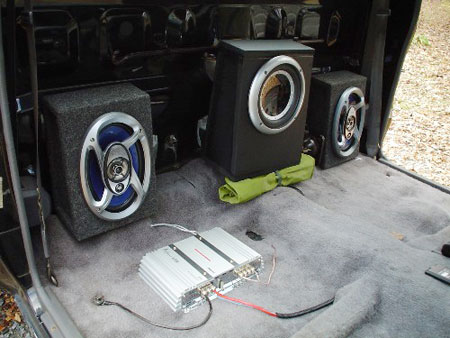 What I like to show off most.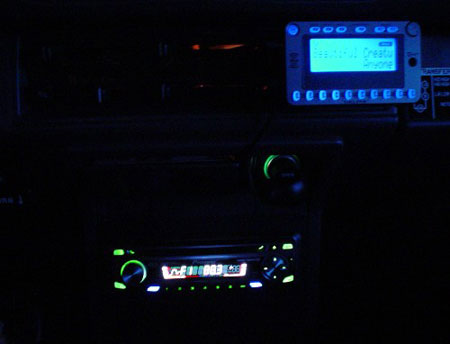 Here's the Dash.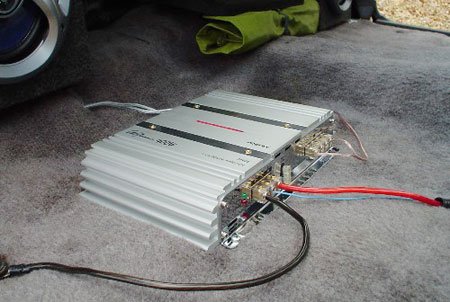 Profile AP400 Amp for the Sub