Benjamin Crippen's 1995 Honda Prelude SE
Items installed:
Power Acoustik 4 Gauge Amp Kit
Soundstorm STW-5 1" 200-Watt Satellite Tweeters
Eurolite Euro Style Clear Corner Lenses
Installation Description
I bought the car used with 84k miles. I took it home and started modifying anything I could that night. The next day I started with even more mods. I wasted no time with this car. I like to do everything myself when I do installations. There is a certain level of dedication you must have to be able to install everything yourself. You can't just give up and tell/pay someone else to do it, no matter how frustrating it may be.
Q&A Section
Why did you decide to upgrade your A/V system?
All the speakers were falling apart and the stock deck didn't have a CD player. This wasn't acceptable for my standards.
What's the first thing you show people about your installation?
My deck. They like the motorized face plate.
Why did you choose these products?
I am on a pretty tight budget so I was trying to find the best I could for the cheapest price.
What was the most difficult part of the installation?
Doing everything myself. I don't like asking people for help or paying someone else to do it. I would rather know every step so if something goes wrong I know everything about my products.
What plans, if any, do you have for future upgrades?
I am looking for some performance upgrades and a new paint job, hopefully soon!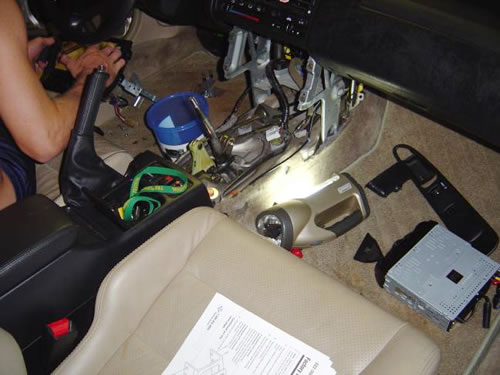 installing the deck and speakers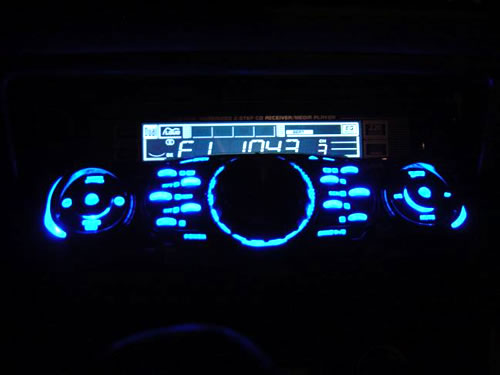 deck at night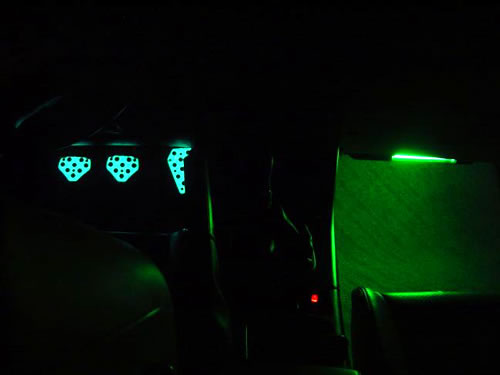 interior neons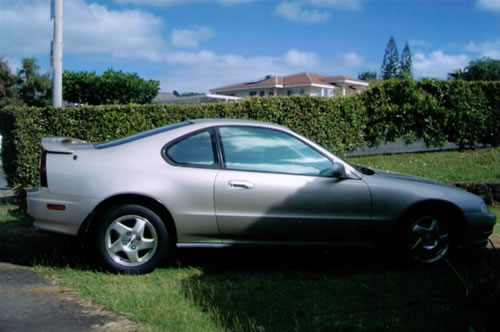 exterior (stock)