Items installed:
Installation Description
I custom made the subwoofer box with the spare tire removed to give it more air space. I mounted the components in the door and in the door pillar.
Q&A Section
Why did you decide to upgrade your A/V system?
Doing a lot of shows gave me the idea, but I wanted it to be different.
What's the first thing you show people about your installation?
The speaker box.
Why did you choose these products?
They're all brand names that I could trust.
What was the most difficult part of the installation?
The speaker box; it was time consuming.
What plans, if any, do you have for future upgrades?
A video system is in the works.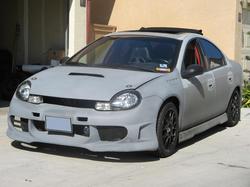 Here's the car still in under-construction mode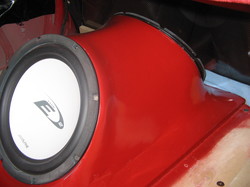 Side shot of the box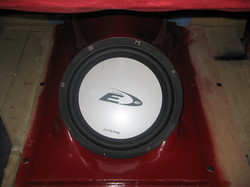 From the back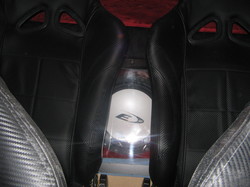 From the back seat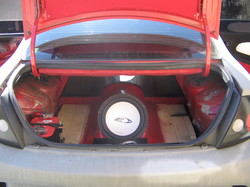 With the trunk open