Joshua Gardner's 2002 Subaru WRX
Items installed:
Kicker Ultra Amp kit
Custom Fiberglass sub enclosure
"Sleeper" Factory look (Minus the head unit)
Installation Description
Other than the rear door speaker problems, this car was very easy to work on. This was my first attempt at fiberglass, but I feel that it turned out very nice! Running the XM antenna was somewhat tricky! The Dynamat keeps the car from sounding like a tin can, and the high mounted tweeters round out the thundering bass from the trunk and the powerful mids in the doors. It's a great sounding system that didn't break the bank to get!
Q&A Section
Why did you decide to upgrade your A/V system?
It's one amazing car with great speed and power, but the factory system was just so bad!
What's the first thing you show people about your installation?
I let people try to figure out what I have done first, then I show them the whole system. Many shocked looks!
Why did you choose these products?
They fit best and had great sound and power handling.
What was the most difficult part of the installation?
The speakers in the rear doors had to be mounted inside the doors, which meant taking out the power window assembly; 2 speakers took me 3 days to install!
What plans, if any, do you have for future upgrades?
Possible Navigation system, for the long trips!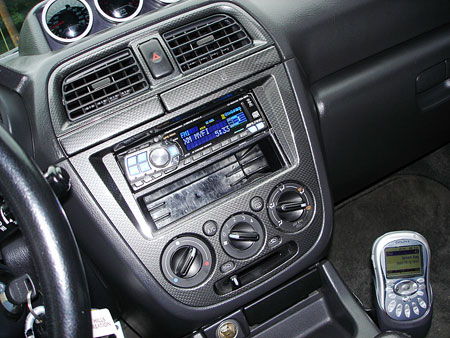 Nice setup, easy to reach controls.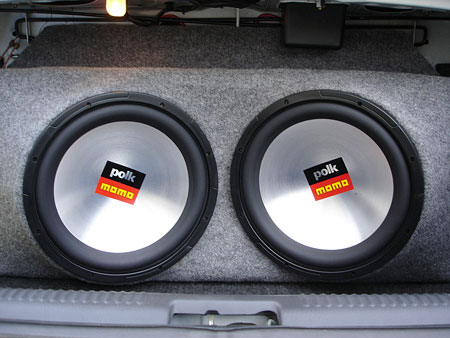 A little junk in the trunk.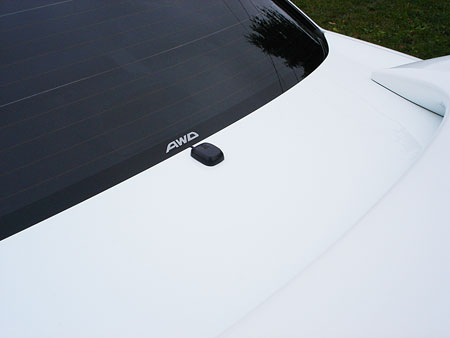 Perfect spot for the XM antenna, and it doesn't stick out like a sore thumb!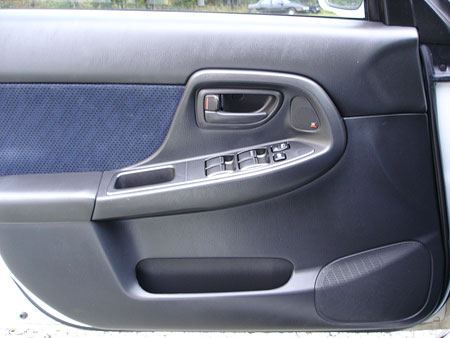 Total factory look, except the small Polk/MOMO plaque in the tweeter corner.