Doug Gasperi's 1996 Ford Ranger
Items installed:
Installation Description
When I got all the stuff, I layed it all out. I first started with the head unit, then speakers, then building the subwoofer box, installing the subwoofer in the box, running the amp wire kit, mounting the amp to the car wall, and hooking up all cables for the amp.
Q&A Section
Why did you decide to upgrade your A/V system?
I wanted better sound.
What's the first thing you show people about your installation?
The custom subwoofer box.
Why did you choose these products?
Personal preference and brand trust.
What was the most difficult part of the installation?
Running the 4 gauge power cable through the firewall.
What plans, if any, do you have for future upgrades?
XM radio, and iPod adapter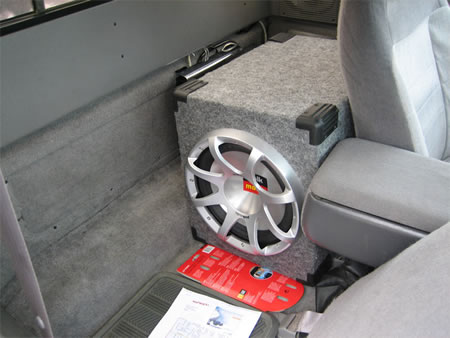 sub behind drivers seat, with polk audio sub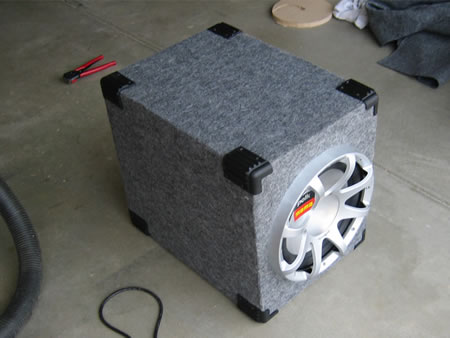 custom built sub box with polk audio sub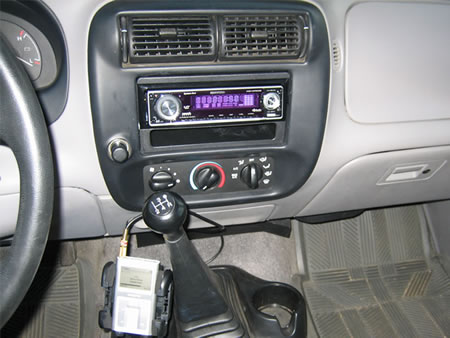 kenwood deck and creative zen sleek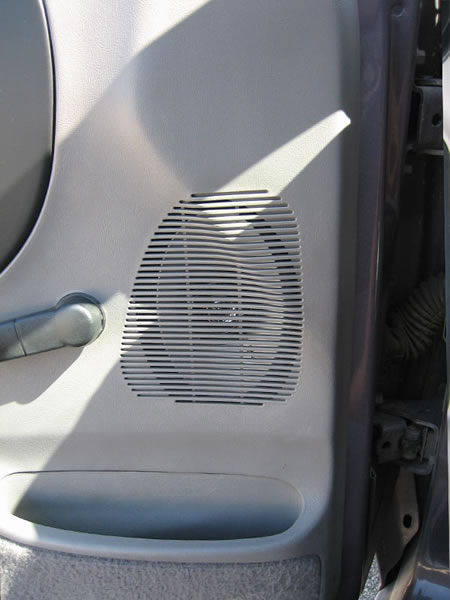 kenwood 6"x9" speaker behind door panel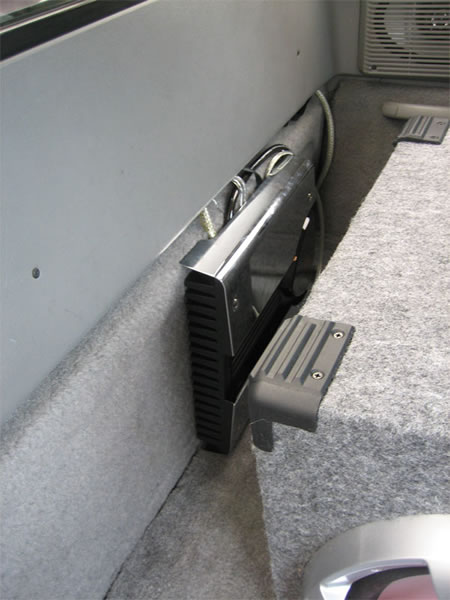 Rockford Fosgate Punch P4002 mounted to back wall