Fred Gundlach's 1992 Chevy CK 1500 pickup
Items installed:
Installation Description
Basically, I bought all my stuff from Crutchfield and and installed it all myself.
Q&A Section
Why did you decide to upgrade your A/V system?

Because the stock speakers sounded bad.

What's the first thing you show people about your installation?

My head unit.

Why did you choose these products?

Quality and prices.

What was the most difficult part of the installation?

Wiring.

What plans, if any, do you have for future upgrades?

Pop-out LCD screen and bigger subs.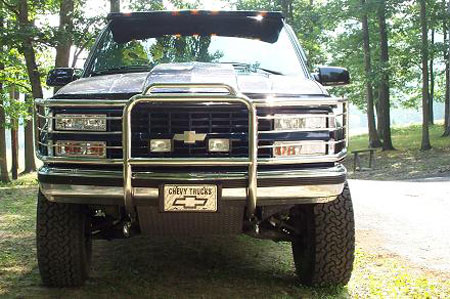 1992 Chevy CK 1500 pickup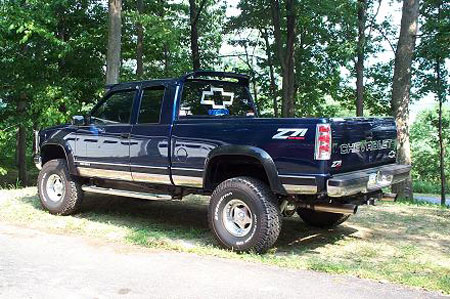 A side shot shows this CK sits in the sky.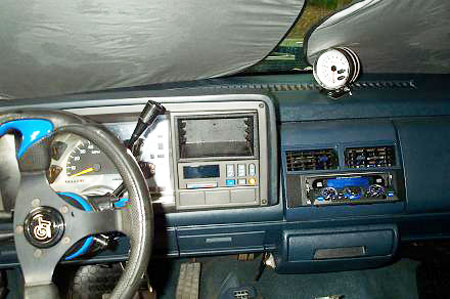 The Dual XD7600 CD receiver provides the tunes.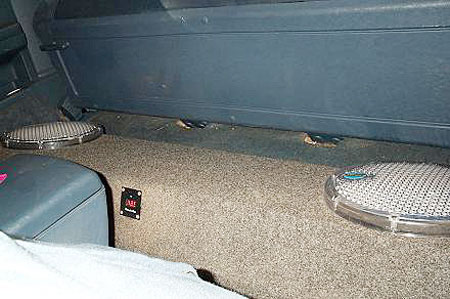 While the Blaupunkt subs provide the boom.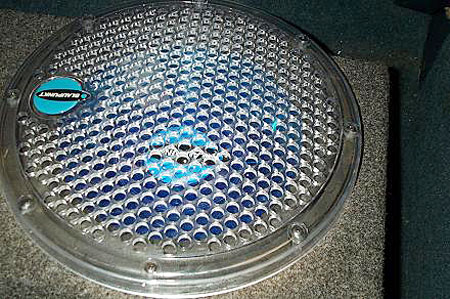 And they even match the blue theme to the truck.