Chris Hairston's 1993 Toyota MR2
SIRIUS satellite radio and custom speaker installation!
Items installed:
Kenwood 6"x9" 4 way speakers — custom mounted into top of storage bins behind seats
Kenwood KDC-MPV5025 SIRIUS-ready CD receiver
Kenwood KTC-SR903 SIRIUS tuner mounted inside right storage bin behind seat
Kenwood CX-SR40 SIRIUS antenna mounted inside right 1/3 portion of rear spoiler (STEALTH!!)
Kenwood 6-1/4" separates mounted in factory door location
Hard wired radar detector — Whistler DE-3300 display mounted in Crutchfield-supplied pocket under CD reciever, radar antenna mounted in air dam, laser antenna mounted on winshield side of rearview mirror
Installation Description
I had to cut 6"x9" holes in rear storage bin lids for the speakers, and had to "R&I" (remove and install) various pieces of the interior to route the satellite tuner to receiver and tuner to antenna. I removed and installed the rear spoiler 1/3 to install the SIRIUS antenna. Plus, I removed and installed the left A pillar, parts of the dash, and front plastic covers in order to route wires for radar antennas.
Q&A Section
Why did you decide to upgrade your A/V system?
For optimum clarity and rounded out sound — enough to overpower the wind noise when the T-tops are off
What's the first thing you show people about your installation?
The "nothing to see here" factor.
Why did you choose these products?
Kenwood was compatible with SIRIUS, and the speakers required little RMS watts to get thumping. Frequency response was lower than the average speaker for the 6"x9" and 6-1/4" speakers.
What was the most difficult part of the installation?
Routing the wire through the right quarter panel from the SIRIUS tuner to the antenna
What plans, if any, do you have for future upgrades?
Adding a 4- or 5-channel amp (depending if I add a subwoofer)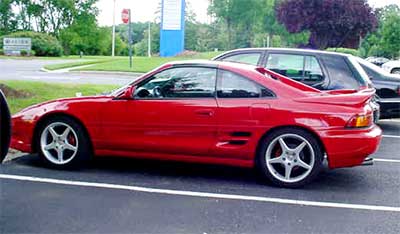 The first shot is just an overall picture of the car which shows the seamless lines. I relocated the FM antenna to the interior as well.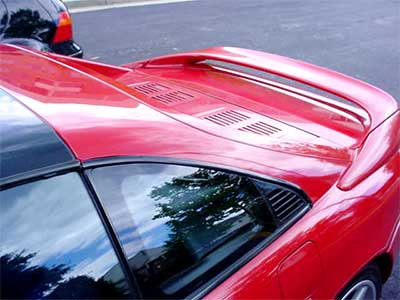 A shot of the SIRIUS antenna — can't see anything. More photos of components to come!