Joshua Hanley's 2004 Mazda RX-8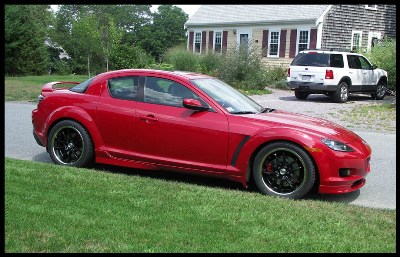 Items installed:
Installation Description
Step1.I began by adding eDead sound deadening material throughout the trunk to tighten things up a bit.Step 2.Routed 4GA power wire by means of a drilled out hole on the passenger side firewall. RCA connections made by splicing into the OEM BOSE amp wires. Mounted the remote gain knob next to driver seat for easy to reach adjustments.Step 3.Connected all wires for testing and it rocked! Buttoned everything back up, cut a 1.5" slice into trunk carpet to run wire into sub box and done. Fitment is perfect inside the trunk depression with 1.5" clearance all around. The bass from the Alpine PLV-7 is phenomenal and compliments the OEM BOSE system perfectly.
Q&A Section
Why did you decide to upgrade your A/V system?
Needed more on the low end audio range. The OEM BOSE system has nine speakers which includes 9" woofers in each front door, tweeters in the door mirror housing, 4 separates in the rear deck, and a center channel in the dash.
What's the first thing you show people about your installation?
Custom fiberglass enclosure to hold the Sirius unit in place of the ash tray.
Why did you choose these products?
Complements the stock system.
What was the most difficult part of the installation?
Running the power wire through the firewall. It's a very tight fit.
What plans, if any, do you have for future upgrades?
Full Alpine integrated system.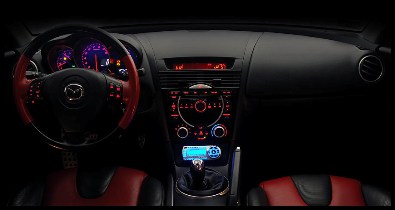 The Sirius custom enclosure is in perfect finger reach from the shifter.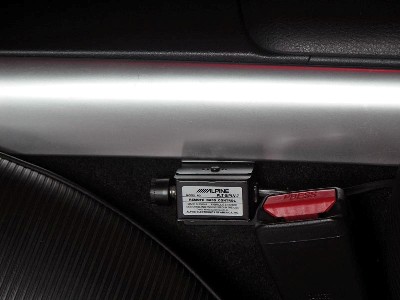 Placement of the subwoofer gain knob.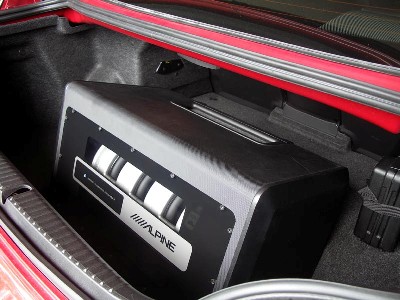 The trunk of the RX-8 has a depression and the ALPINE PLV-7 fit perfectly into it.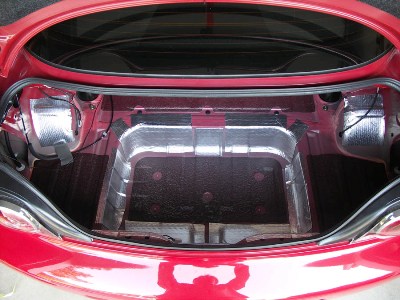 eDead layered inside trunk and under the lid.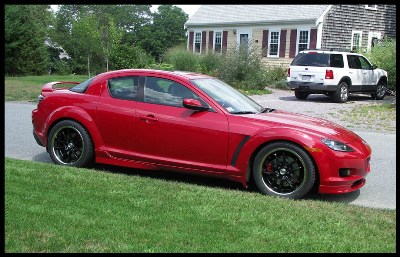 The RX-8 as it is now.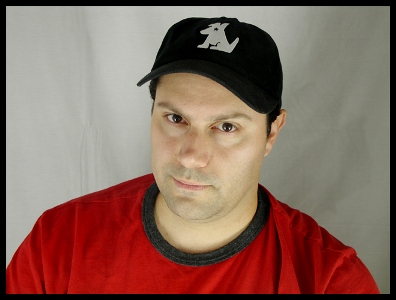 Just a little smirk