Tom Killian's 2000 KIA Sportage
Heads up!
Welcome to this article from the Crutchfield archives. Have fun reading it, but be aware that the information may be outdated and links may be broken.
Items installed:
Two Kenwood 6" speakers custom fit to both doors
Two Kenwood dash tweeters
Two Dual 6-1/2" blue LED speakers installed, custom wall fitted inside the tail-gate with black carpet
Custom wiring for the LED Speaker lights with a switch installed in the dash
All speakerwire replaced with 16 gauge wire
Installation Description
I first ran all the new wire after removing the old, and then installed the head unit. It was a pretty easy fit. After removing the door panels for the new speakers, I used rubber washers to space the speaker away from the window so they wouldn't touch. I then removed the tail gate panel and laid in 3/4 inch plywood traced it then cut it out with a jigsaw. I traced the 6-1/2 Dual led speakers then cut those out, stretched black speaker carpet across the front and stapled it to the back, cut speaker holes out ground speakers to the tail gate ran power from battery and spliced in a hot switch.
Q&A Section
Why did you decide to upgrade your A/V system?
Plain factory is boring
What's the first thing you show people about your installation?
The custom tail gate
Why did you choose these products?
affordable
What was the most difficult part of the installation?
running wire
What plans, if any, do you have for future upgrades?
Bass Bass Bass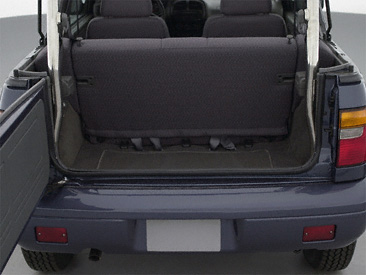 Before
After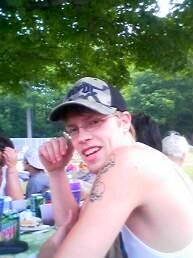 After