Sean Knight's 2000 Ford Taurus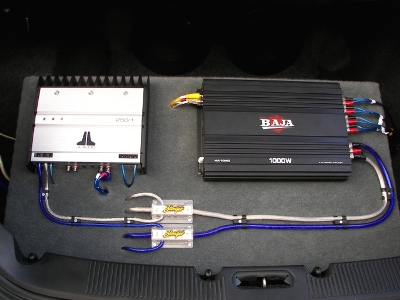 Items installed:
Metra Ford Taurus 2000-2003 OEM Car Stereo Dash Kit (P/N 99-5716)
Audiobahn AS68Q 6" x 8" 2-way component speakers in the front doors
JL Audio 250/1 monoblock amplifier
JL Audio Dual 10" factory-tuned subwoofer enclosure
Dual 10" JL Audio 10W1V2-4 subwoofers (single vc/4ohm)
Beltronics Vector 995 radar detector with Beltronics hardwire kit
Custom GPS console mount
Street Glow Neon & LED interior and exterior lighting
Custom-built wedge amplifier rack in the trunk
Stinger Pro Sound Deadening throughout the interior
Installation Description
Installed Metra dash kit for DIN head units and then proceeded to run all the wires. Installed the 4800 from Pioneer with minimal effort using the wiring harness included from Crutchfield. Installed front speakers using wiring harnesses included from Crutchfield. Also applied Stinger Pro sound deadener to both front doors. Mounted the tweeters in the door panels just above the handles (great imaging from this location). Installed rear speakers again using included wiring harnesses along with sound deadener across the entire rear deck. Both the Profile and JL Audio Amps are mounted on a Wedge-shaped rack just behind the rear seat in the trunk. 8G and 4G power and grounds run through dual Stinger distribution blocks from the battery terminals and are protected by two breakers mounted to the rear of the rack. The dual 10" enclosure from JL is mounted to the floor of the trunk just behind the amp rack. All speaker/aftermarket lighting power and ground connections are routed through barrier strips to allow for quick disconnect.
Q&A Section
Why did you decide to upgrade your A/V system?
I was looking for a major improvement in performance and quality. It's more about the "sound" for me than the bass...although my stuff hits very nicely!
What's the first thing you show people about your installation?
The Amps, Rack, and Sub Enclosure at night accented by the trunk's aftermarket lighting.
Why did you choose these products?
JL Audio & Pioneer due to high quality standards and performance. Stinger was chosen based on price.
What was the most difficult part of the installation?
Routing power cables through the firewall.
What plans, if any, do you have for future upgrades?
Will be adding an XBOX 360 along with dual 10" LCDs within the next 3 months.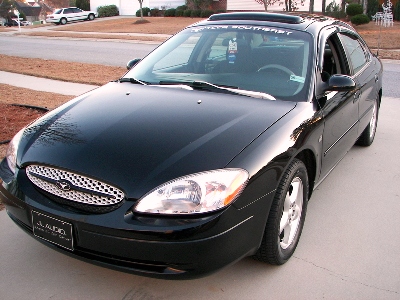 "Chester" - My Bull! (Pres. - TCCA Southeast Chapter)
Pioneer DEH-P4800MP CD/MP3/WMA/XM Head Unit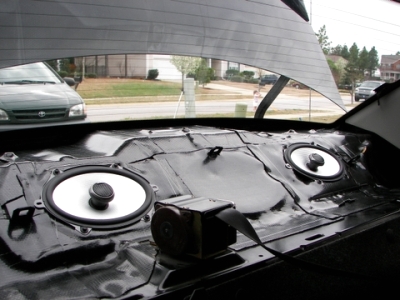 Polk Audio db 570 5"x7" 2-way Speakers In Rear deck w/Stinger Sound Deadener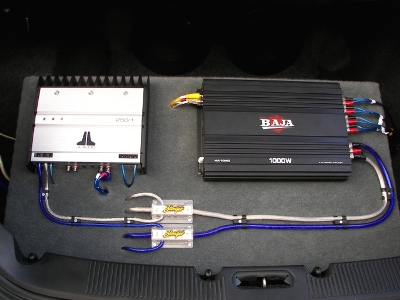 Profile & JL Audio Amplifiers Mounted on Rack in Trunk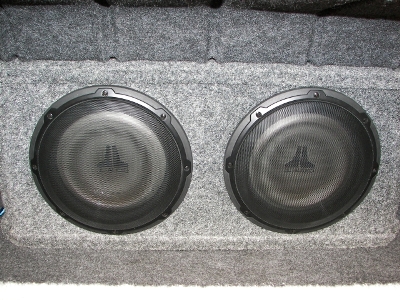 JL Audio 10W1V2 10" Subwoofers in JL Audio Factory Tuned Enclosure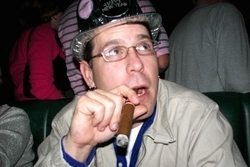 Me Myself & I - New Years 2006