Jason Kruse's 2003 Volkswagen Passat
Items installed:
Installation Description
I went with an Alpine CDA-9847, The Alpine Sirius Tuner and the Alpine KCA-420i iPod interface for my Passat.
Crutchfield certainly makes it easy with the provided wiring harnesses, master sheets and dash trim pieces to finish the install. I wanted to get as much of an OEM look as possible so I started by adding felt to the top and bottom of the storage tray that is installed under the head unit to fill the Double Din space to complete the look.
Moving into the car, I removed the OEM head unit, checked all of the wiring and removed my aftermarket iPod that was previously installed. After soldering the wiring harness, I installed the Alpine head unit and performed a quick check to make sure the head unit would power on.
I chose to run the Sirius antenna under the roof mounted whip antenna to provide a clean, factory look. I mounted both the Sirius tuner and the iPod interface under the glove box and tied back all of the excess wire. A small hole was drilled at the top of the glove compartment to feed the wire for the iPod.
The CDA-9847 provides 4 choices for illumination, and with the exception of the white display, the buttons are a dead match to the red VW illumination at night. Once installed and tested, I was shocked at the difference in sound quality. The Alpine provides clean sound from all sources and is very easy to use and operate. The Alpine display is easy to read, even in sunlight, and although is somewhat limited with a single line display, provides enough information to keep me happy.
The Sirius service is proving to be a great addition to my in-car entertainment. I cannot imagine being at a loss for anything to listen to with the variety of choices and the back up iPod if I am in the mood for an old favorite.
If you are thinking about installing an aftermarket solution, I would give Alpine and Crutchfield a full endorsement.
Q&A Section
Why did you decide to upgrade your A/V system?
The best sound possible from Satellite AND an iPod.
What's the first thing you show people about your installation?
The clean install and iPod integration.
Why did you choose these products?
Alpine reputation, iPod interface, Sirius tuner.
What was the most difficult part of the installation?
Putting the glove compartment back together and installing the antenna.
What plans, if any, do you have for future upgrades?
May add a subwoofer in the future, but I'm very happy at the moment.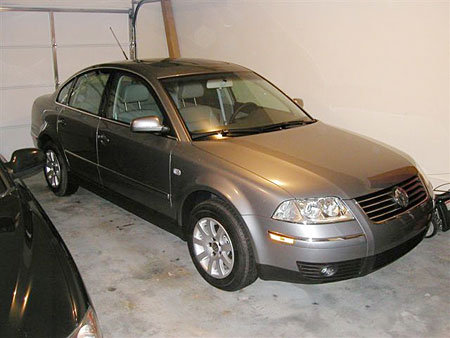 2003 Passat GLS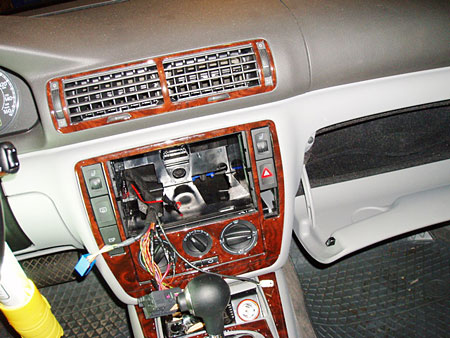 Getting ready to wire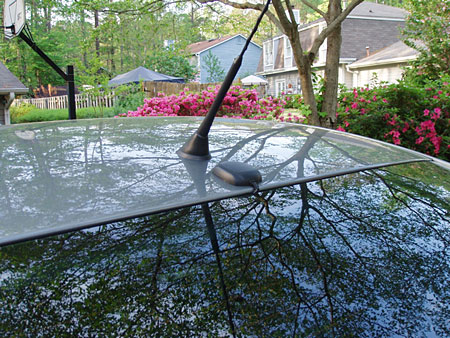 Antenna Install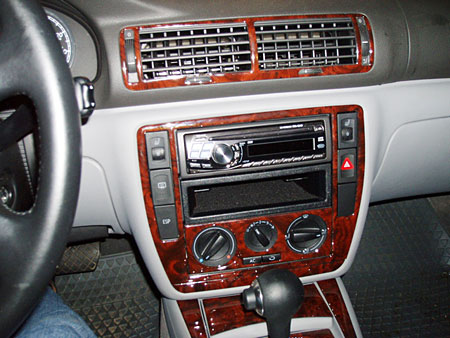 The finished product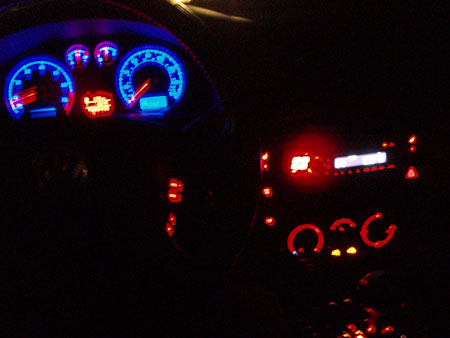 Slightly blurry night shot