Michael Lavander's 2006 Ford Fusion SEL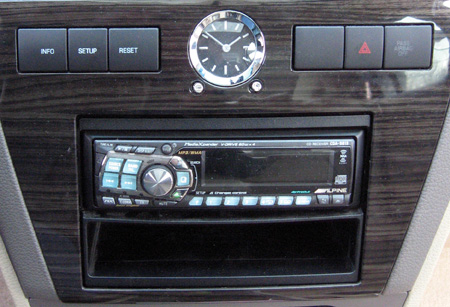 Items installed:
Rockford Fosgate Power subwoofer
Installation Description
Removed the factory receiver, added an Alpine CDA-9813. Utilized the factory "Audiophile" door speakers and then added a Rockford Fosgate Punch 400S amp and HE12 sub. (also using two Rockford Power 12s when another vehicle is in storage.)Sounds great. The factory component setup in the front doors really sounds good for being 'factory'.The sound quality and ease of tuning the sound improved dramatically with the Alpine.Bass Engine Pro and built-in V-Drive rock!
Q&A Section
Why did you decide to upgrade your A/V system?
The factory "Audiophile" system is horrible...or at least the factory receiver controlling it is.
What's the first thing you show people about your installation?
How nice the Alpine looks in the dash.
Why did you choose these products?
Carry-over parts purchased for another vehicle in 2003. Then installed in another vehicle in 2005. That lease just ended.
What was the most difficult part of the installation?
Choosing where to run the amp power wire from the battery.
What plans, if any, do you have for future upgrades?
None.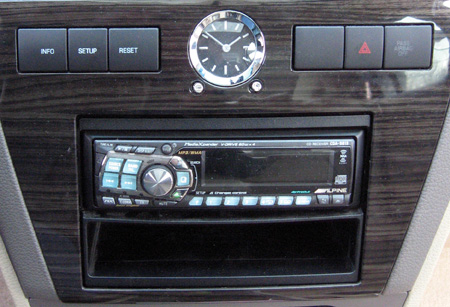 Alpine CDA-9813 in the dash.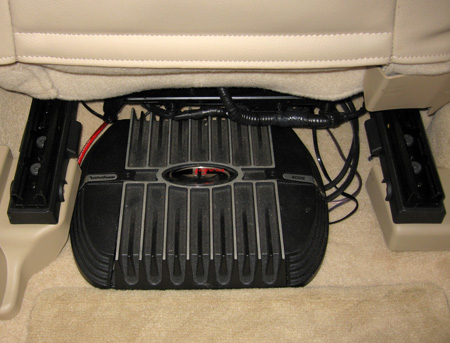 Amp under the passenger front seat.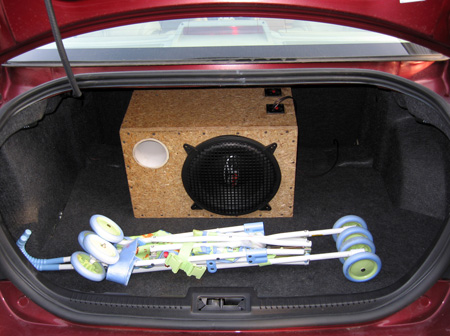 Subwoofer in the trunk.