Matthew Ledbetter's 1999 Toyota Corolla
Items installed:
Installation Description
Instructions from Crutchfield made installation of the head unit a snap. After connecting the wiring harness wires (at the comfort of my desk!) I installed the receiver in about 20 minutes. I'm still reading the manual to learn ALL the features.
Plan on installing:
Blaupunkt VX662 6 3/4" full range speakers in the rear deck
Polk Audio Db6750 6 3/4" components in the front doors
Infinity Reference 7541a 104x4 amplifier to power everything

Dream Install:
Ceiling mounted monitor with wireless headphones (I have a child on the way!)
Infinity Perfect 10.1 sub in a ported box (custom built)
Profile AP400 amplifier for the sub (with remote on/off switch)
Q&A Section
Why did you decide to upgrade your A/V system?
My job puts me on the road every day. I want to enjoy my travels!
What's the first thing you show people about your installation?
The MP3 capacity on a DVD! And USB input is awesome!
Why did you choose these products?
The receiver has all the features I need to enjoy my trip. Plus I can attach an iPod if I need more audio!
What was the most difficult part of the installation?
Connecting all the wiring to the harnesses, then realizing I'll have to re-do all of it when I get an amp.
What plans, if any, do you have for future upgrades?
See installation details.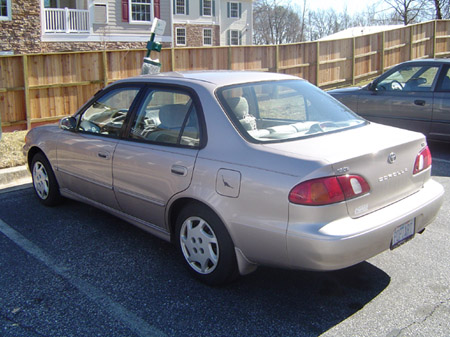 My Car
View of entire dashboard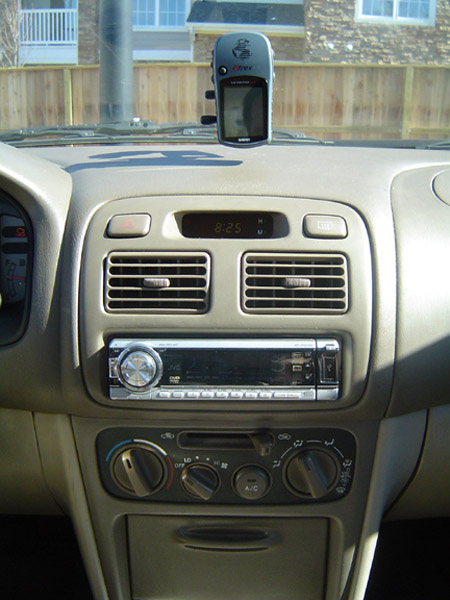 Closer View of the Console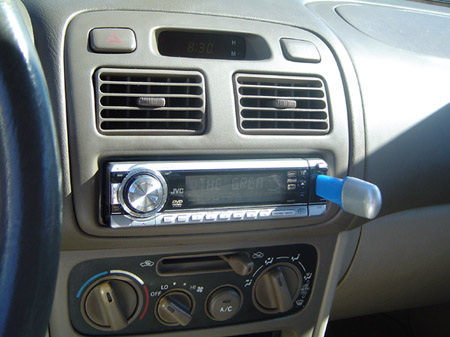 USB Input from thumbdrive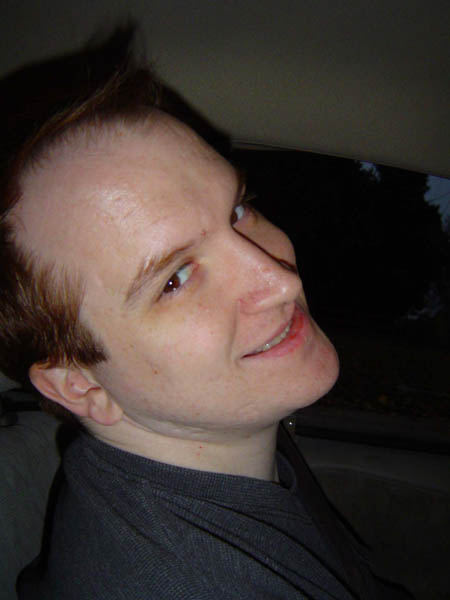 Me driving!