Taylor Mills' 1995 Honda Passport
Items installed:
Boss Rt850 Riot Mono Amplifier 200W at 2 ohms
Legacy LA160 4 Channel Amplifier 75W x 4 at 4 ohms
Audio Pipe PK-1500 Wiring Kit (4 gauge)
Installation Description
After buying my car, I completely demolished then enhanced my sound system. First, Alpine SPS-100A speakers replaced the stock speakers in both the dash and the rear speaker boxes. I bought the sub and built a sealed box to fit the slope of the back seat. I had not first anticipated the 6x9's. Originally, I mounted the subwoofer off-center left matching the spare tire on the tailgate. After a couple of months I felt my car had great highs and lows but was missing the mids. After deciding where they would go I bought an amp and a pair of Alpine SPS-690A 6x9 speakers. I worked on it with the interior almost completely removed over my spring break. Being finished, it sounds best with Dave Matthews Band. After all of my hard work, I am proud to say that I am in love with my car.
Q&A Section
Why did you decide to upgrade your A/V system?
The blown stock speakers and battered stereo just didn't cut it.
What's the first thing you show people about your installation?
My cargo area is the focal point of my system, with my sub and 6x9's in handmade boxes.
Why did you choose these products?
I have always trusted Alpine, and saw that they had the newer S-types. I had to try 'em.
What was the most difficult part of the installation?
The box making would seem to have been the most difficult, but in fact, it was the wiring for the amps.
What plans, if any, do you have for future upgrades?
My speaker amp has 4 channels and I would love to add 5 1/4" or 6 1/2" speakers in the front.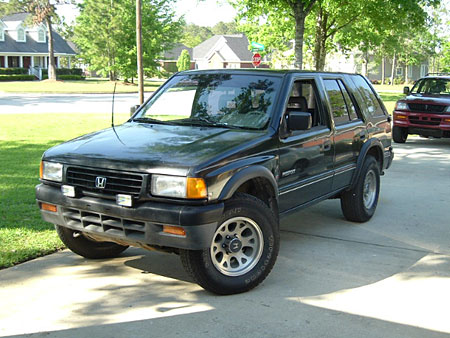 '95 Honda Passport. Isn't she beautiful?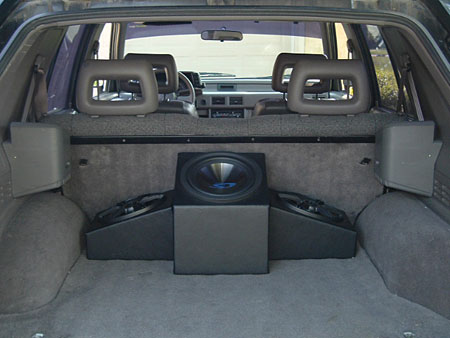 The Alpine 10" and 6x9"s sit in handmade boxes... covered in leather.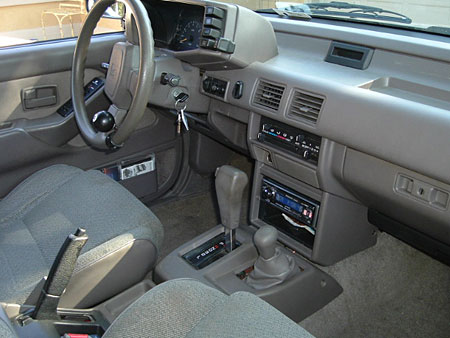 The Panasonic head unit remains subtle in appearance but makes up with power and great sound.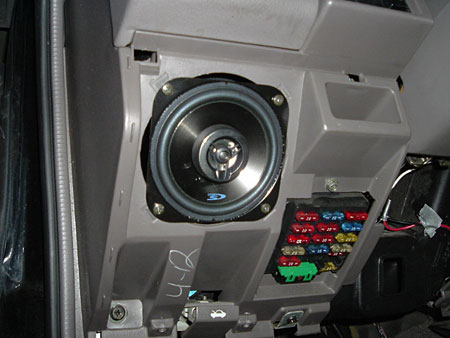 Here's a good look at the Alpine 4"s in their stock places in the dash.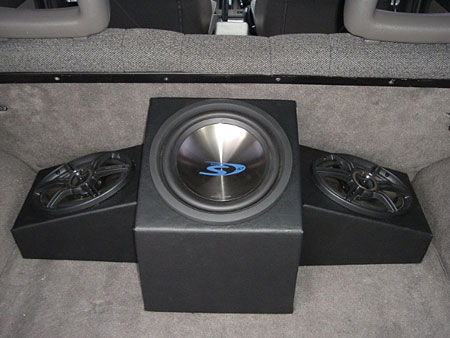 This is another look at the rear speaker cluster.